The Novelty of McDonald's All-Day Breakfast May Be Wearing Off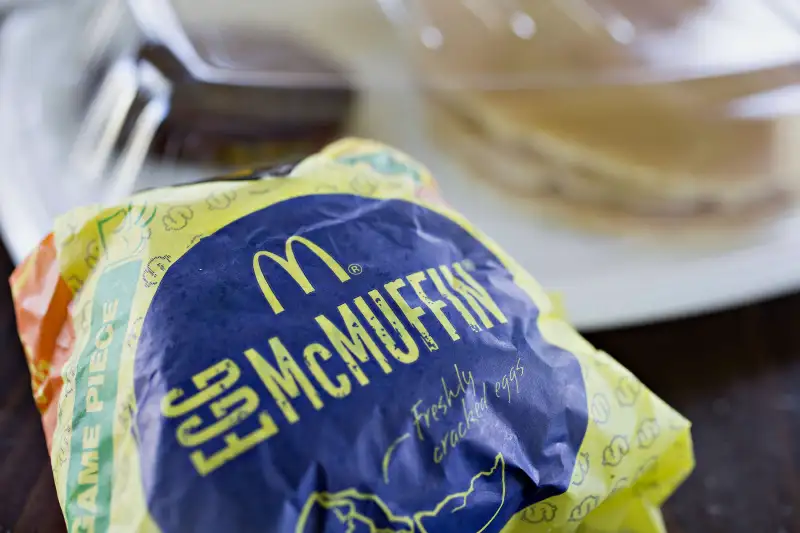 Daniel Acker—Bloomberg/Getty Images
When McDonald's introduced all-day breakfast nationally last fall, the move was perceived not only as a people pleaser but also a potential solution to the company's flagging sales.
Almost immediately, McDonald's saw how much all day breakfast moved the needle: The new menu options attracted customers who wouldn't normally eat at McDonald's, and sales rose sharply in the fourth quarter of 2015 and on into 2016. McDonald's fast food competitors reacted with a range of new menu items and other strategies to try to compete with all-day breakfast, and McDonald's itself has tried to milk 24/7 breakfast for all its worth, with announcements to expand the menu recently.
But based on this week's earnings report from McDonald's, in which the company posted weaker-than-expected growth, the "All-Day Breakfast Effect" appears to be fading. While playing up "continued contributions from All Day Breakfast and McPick 2" promotions, McDonald's noted "softening industry growth during the quarter" as one of the reasons for lackluster sales growth. The price of McDonald's stock dropped more than 4% early on Tuesday, though it should be noted that it hit an all-time high not long ago.
What's to be made of these results? Is the novelty of all-day breakfast wearing off? Well, let's first acknowledge that all-day breakfast has been an enormously popular and successful strategy. As Motley Fool observed recently, one of the upsides of all-day breakfast is that it's become an easy restaurant upsell: Many non-morning customers have been ordering Egg McMuffins or hash browns in addition to burgers, salads, or chicken sandwiches, rather than a substitution for any of the latter.
Read Next: Here's What Americans Are Eating for Breakfast
Yet even all-day breakfast seems incapable of solving all of the problems facing McDonald's, including but not limited to the encroachment of higher-quality fast-casual competitors like Panera Bread and Chipotle. For years, McDonald's has tried to push prices upward and ditch cheap dollar menu items, yet as it did consumers went elsewhere for quick-service food options that seemed like better values.
"Traffic is still negative at McDonald's as the chain continues to wrestle with a Dollar Menu hangover, and prices of its premium items that are perhaps too high for perceived quality relative to chains such as Chick-fil-A or In 'N Out," RBC restaurant analyst David Palmer in a note to clients ahead of McDonald's results this week, The Street reported.
While some customers' bills are higher due to the add-on factor cited above by Motley Fool, others are clearly spending less on each McDonald's visit thanks to all-day breakfast and promotions like Pick 2 for $5. "Both of these promotions may be drawing in more customers, but sales growth is suffering because the items they are buying are less expensive," CNBC noted in its analysis of McDonald's latest earnings report.
The consensus of opinion, to quote the Wall Street Journal, is that "the company needs some new tricks." Roughly a year after the introduction of all-day breakfast, "McDonald's will need a second act," Seeking Alpha column observed in early July. "Only the second act looks a lot like the first one, which isn't very inspiring."
Read Next: Bacon Jam Is the Hot New Condiment and Burger Topping of Your Dreams
The "second act" referred to is basically the addition of a few new items to the all-day breakfast menu. Fast food blog Burger Business offered a far more interesting suggestion for how to keep McDonald's all-day breakfast menu from getting stale: periodically rotate in breakfast items from other McDonald's around the world, such as the Aussie BBQ Brekkie Roll from Australia, the McFalafel from Egypt, and the Double Sausage & Egg McMuffin from the UK. "I realize many McDonald's franchisees would be apoplectic at the thought of having to train crews on something new each month, but if sales go up they'll be fine with the plan," Burger Business wrote.
McDonald's might also consider the tried-but-true strategy of adding more bacon to anything and everything, though another fast food player is already doing this.