All-Day Breakfast and 4 Other Tests McDonald's Hopes Will Juice Sales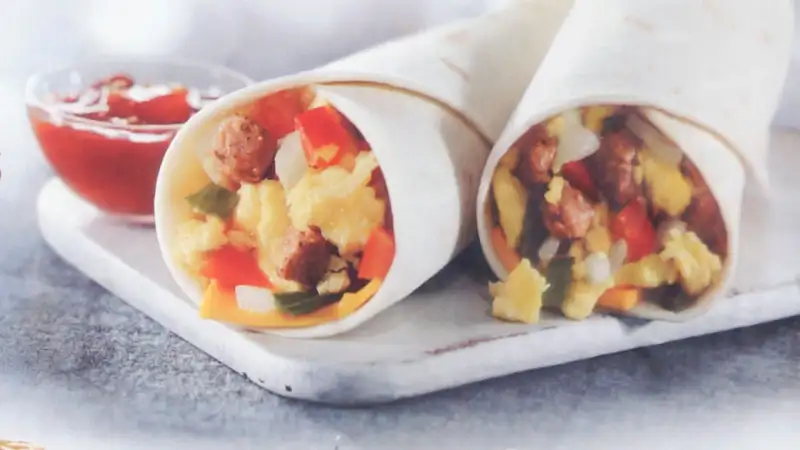 It shouldn't seem like big news that McDonald's is testing out the idea of selling Egg McMuffins 24/7—in a single city no less. But word spread quickly yesterday that "industry sources" said that all-day breakfast would be tested in San Diego-area McDonald's this spring, and after a barrage of coverage McDonald's confirmed the rumors were true.
"We know our customers love McDonald's breakfast and they tell us they'd like to enjoy it beyond the morning hours. So next month, we will begin testing all-day breakfast at select restaurants in the San Diego area," McDonald's explained in statement released to the press on Monday. "We look forward to learning from this test, and it's premature to speculate on any outcomes."
McDonald's may not be willing to speculate on the implications of all-day breakfast, but there are plenty of people who are more than happy to do so. Citing several analysts and observers weighing in on just how "craveable" McDonald's Egg McMuffin and other breakfast items are, Slate described the arrival of all-day breakfast at McDonald's as the "One Big Menu Change That Could Save Its Business."
Breakfast has come to be seen as the most important meal of the day for fast food largely because it's the only part of the day that's seen steady sales growth in recent years. Today's time-crunched, on-the-go culture has led more people to swing by the drive-thru each morning. And because of our hectic schedules, odd work hours, and changing tastes, consumers are more likely to crave coffee and breakfast sandwiches at all hours of the day—not just up until 10:30 a.m., when McDonald's usually shuts down breakfast operations.
More people basically wear pajamas all day nowadays—that's what yoga pants and leisurewear are, aren't they?—so it sorta makes sense there's increasing demand for breakfast all day as well. QSRMagazine.com recently cited a 2015 survey showing that 7 out of 10 consumers want restaurants to serve breakfast during all business hours, and the demographic most interested in having breakfast items available for dinner are the all-important millennials.
McDonald's franchise owners have explained that all-day breakfast is problematic if not impossible because of the logistics: The grills needed for hot cakes and Egg McMuffins aren't available during busy lunch and dinner hours because they're already being used for burgers and such. But McDonald's has been testing late-night menus in which Big Macs can be made alongside Sausage McMuffins and other breakfast items, and what with the company's struggles in the marketplace (with millennials especially), the company seems to think it's worth giving all-day breakfast a shot at revitalizing sales.
All-day breakfast is not the only way McDonald's is trying to boost—or perhaps even revolutionize—the business. Here are four more interesting experiments McDonald's is trying out right now.
Table Service
The McDonald's at the airport in Frankfurt, Germany, is allowing customers to place orders via digital kiosk or with a waiter that comes around to their table. Yes, there are actual waitstaff at this McDonald's, and once orders are ready they'll bring food out to customers' tables.
Shakin' Fries, Shakin' McNuggets
Tests involving seasoned French fries surfaced at McDonald's in a couple markets last spring. Dubbed Shakin' Fries, they're fries that come with your choice of flavor seasoning (garlic parmesan, zesty ranch, spicy buffalo), along with a special mixing bag where customers can literally spice things up. More recently, McDonald's has been testing the sales of Shakin' Flavors with McNuggets. The concept plays into two notable restaurant trends at the same time—one in which food is customizable, the other involving more variety of spices, the hotter the better.
Build Your Burger
Another customizable option being tested by McDonald's is the "Build Your Burger" program spotted at restaurants in southern California early last fall. The menu option is being expanded to a handful of states in 2015, and customers are being asked to pay up for the right to mix and match exactly what they want on burgers and, in some cases, chicken sandwiches as well. A customized burger with medium fries and a medium drink has been priced at $8.29 at some locations. For that, customers can personalize what the burger comes with, including a choice of buns (artisan or brioche) and toppings (spicy mayo, classic ketchup, cheeses, guacamole, jalapenos, bacon, etc.). McDonald's employees hand deliver the order to customers' tables as well.
The Corner
Taco Bell, KFC, Denny's, and Cracker Barrel are all experimenting with more upscale fast-casual restaurant concepts, so why not McDonald's? Late last year, the fast-food giant opened a new restaurant in Sydney, Australia, called The Corner, and at first glance you'd never guess McDonald's was involved. Described as a "hipster café" and a "super healthy test concept, The Corner is a prototype featuring craft sodas, tofu, pulled pork, cold-drip coffee, gourmet grilled cheese sandwiches, and the like. There is a tiny "McCafe" logo on bags that hold orders, and even if the restaurant itself is never duplicated, if they're popular enough some of the menu items may one day appear in McDonald's around the world.