All the Places You Can Get Free Ice Cream on National Ice Cream Day 2017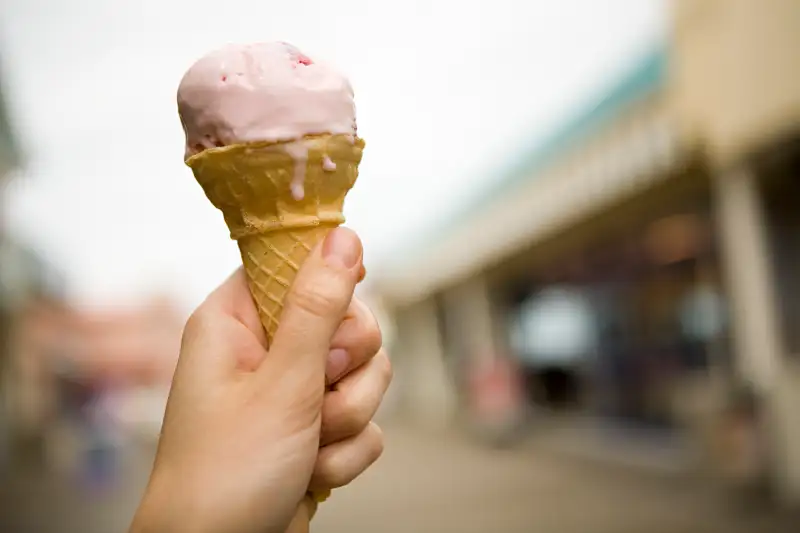 Image Source—Getty Images
Sunday, July 16, is being celebrated as National Ice Cream Day. And the proper way to enjoy a faux holiday such as this is with free stuff.
Here are all the places around country with special deals for National Ice Cream Day. The fine print for all of them stipulates that the giveaways are available at participating locations only, while supplies last.
16 Handles: Download this self-serve frozen yogurt chain's mobile app and you'll get a coupon for a free four-ounce order from 12 p.m. to 5 p.m. on Sunday.
Baskin-Robbins: Free samples of the new Mint Chocolate Chip Polar Pizza will be given out to all customers at Baskin-Robbins on Friday, July 14, rather than on National Ice Cream Day. If you download the Baskin-Robbins mobile app, though, you'll get special offers for National Ice Cream Day and other days. (By the way, this Friday is also when Starbucks is giving away free iced teas, and Krispy Kreme is offering a dozen donuts for 80 cents when you buy a dozen at regular price.)
Carvel: Buy any size cup or cone on Sunday, and you'll get a second one for free.
Dippin' Dots: Free mini cups of ice cream will be given out in a two-hour window on Sunday. Check with your local Dippin' Dots store to find out when.
Friendly's: For every $2.99 Friend-z ice cream order on Sunday, Friendly's will donate $2 to the Boys & Girls Club of America. Customers who purchase a Friend-z on Sunday will also get a coupon good for a free ice cream in the future.
Krystal: The Krystal fast food chain is offering sundaes for only 99 cents from July 16 to July 23.
McDonald's: Customers who download the McDonald's app get a coupon for a free vanilla ice cream cone on Sunday, no purchase required.
Monkey Joe's: All guests at Monkey Joe's indoor play centers get free ice cream cups on Sunday.
PetSmart: All pets visiting PetSmart PetHotel locations get free Doggie Ice Cream Sundaes this Sunday.
Subzero: From 2 p.m. to 6 p.m. on Sunday, you'll get a free order of Subzero's liquid nitrogen ice cream when you purchase one at regular price.
Your Pie: All customers at this brick-oven pizza chain get free gelato on Sunday.