Pet Insurance Costs Are Soaring - Here's Why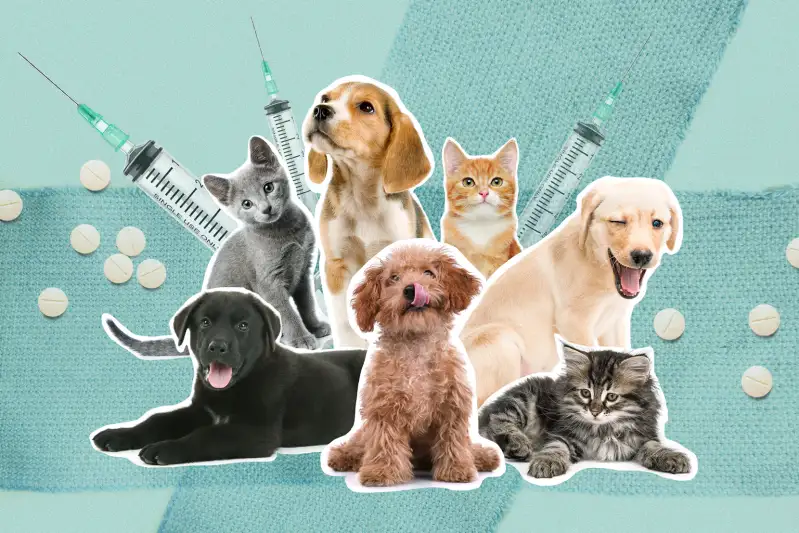 Vanessa Garcia / Money; Getty Images
Pet insurance costs are rising in the U.S., and some insurers have been approved for rate increases of 20% or more in the past year.
The average monthly cost of insurance is now $47 per pet, according to a new survey from Consumer Reports.
Lemonade Insurance received approval for a 22.9% increase in California. Trupanion, one of the largest pet insurance companies, was authorized to increase premiums in New York totaling 25%. In an earnings call last month, Trupanion executives said they were working to raise rates even more to offset inflation.
Dogs represent about 80% of pet insurance policies, and they typically cost more to insure than cats, which account for the remaining 20% of policies, according to the North American Pet Health Insurance Association.
The association reports that pet insurance prices increased in 2022 by only 2.4% from the prior year. (That's based on the cost to cover a dog with accident and illness insurance.)
Like other forms of insurance, pet insurance is regulated by state government agencies, so when insurers' costs rise, there's often a lag until that hits the consumer. Companies often need to seek approval to increase prices, and the process can take time.
In the past year, insurers have been facing higher costs, which they're trying to pass along to customers. The main issue is that prices for veterinary services are rising at an annual rate of 10.6%, far outpacing overall inflation in the economy, according to the latest consumer price index.
Factors contributing to more expensive vet prices include the pandemic pet boom, which has increased the demand for veterinary services, and higher labor costs, experts say.
How to save money on pet insurance
There are at least 20 pet insurance companies in the U.S., so you can always shop around — comparing prices and coverage.
If you're looking for a more affordable policy, you could compromise by selecting a higher deductible. High-deductible plans require you to pay more out of pocket before your insurance coverage kicks in, but you'll enjoy lower premiums. While high-deductible coverage probably won't help if your pet needs minor care because you won't have met your deductible, you'll have peace of mind knowing your coverage can handle anything serious.
Unfortunately, in certain situations, it can be difficult to shop around. Typically, pre-existing conditions aren't covered, leaving shoppers without options and existing pet insurance customers feeling stuck as their rates go up.
Only a small percentage of pet owners get insurance, and whether it's worth it depends on your situation. Most policies have copays (typically 20%, per Consumer Reports) and a deductible that's potentially $1,000 or more. Also, if your pet needs coverage beyond your policy's annual coverage limit, you'll have to pay out of pocket. Those limits range from a couple of thousand dollars to $10,000. There are some options with unlimited coverage limits, which have the highest premiums.
If the cost of your pet insurance policy just spiked, you could consider forgoing insurance. Instead, set aside money in your savings account each month for future pet expenses in case something happens. If you choose this route, keep in mind that veterinary bills can sometimes add up to $10,000 or more for expensive care like cancer treatment, so it's ideal to have a plan.
More from Money:
10 Best Pet Insurance Companies of September 2023
What Does Pet Insurance Cover?