Social Security Recipients May Only Get a 3.1% Raise in 2024 Due to Lower Inflation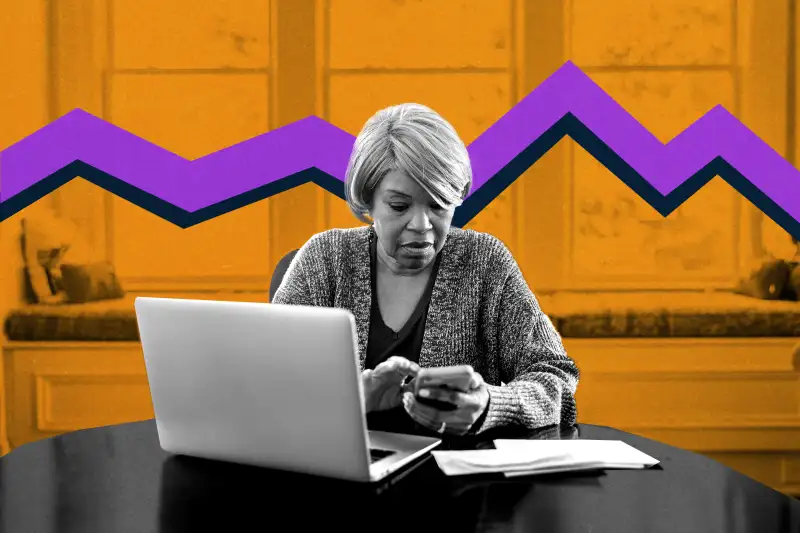 Eddie Lee / Money; Getty images
What goes up must come down, says the old adage, and the annual Social Security cost-of-living adjustment is proving no exception. Last year's economic environment set the stage for a super-sized raise to the government payments, but the boost announced later this year will likely be significantly smaller.
The nonprofit Senior Citizens League published a report this week on its estimate for the upcoming Social Security cost-of-living-adjustment, or COLA. Based on the latest inflation numbers, it now predicts that the 2024 COLA could come in at 3.1%.
Crucial context
The COLA is calculated by the Social Security Administration each year using inflation data. It is decided in October, and the SSA uses the adjustment to set rates for its checks in the following year. The goal is to make sure that inflation doesn't completely erode the purchasing power of Social Security and Supplemental Security Income (SSI) benefits, which reach about 67 million Americans every month.
The 2023 COLA stood at 8.7%, the highest adjustment in over 40 years. The historic increase came as a result of last year's inflation tumult.
But because inflation is cooling, experts have since warned that Social Security beneficiaries shouldn't expect another record-high COLA. In March, the Senior Citizens League predicted that the COLA would be under 3% come October.
Will the 2024 COLA be enough?
It's important to keep in mind that these are just predictions. The official COLA won't be locked in until October, and lots can change between now and then.
New data from the U.S. Labor Department shows that inflation is on a slow decline in 2023, coming in at 4.9% for the month of April. But the Senior Citizens League notes that while inflation is moderating — a major influence on its prediction — prices themselves haven't necessarily come down.
COLA is a way to defend retirees from inflation, but it only increases purchasing power when it keeps up with the price of goods they need to buy. Since 2000, the annual COLA has averaged about 3.4%, putting the newest estimate for this year's adjustment below average at a time when goods like eggs, out-of-pocket medications and Medicare premiums have seen increases of over 250% since 2000.
Mary Johnson, a Social Security policy analyst at the Senior Citizens League, tells Money in an email that many beneficiaries found even last year's larger-than-normal COLA insufficient.
"That's because their household costs rose by more than 8.7% in 2022," she adds.
Looking ahead
Another fear Social Security beneficiaries may share is the debt ceiling drama on Capitol Hill.
As the X-date approaches, the risk of government default looms unless lawmakers can agree to raise the debt ceiling. Since the government technically borrows the money it uses to fund the Social Security Administration's payments, a default could directly impact beneficiaries.
The report points out that "no law provides the specific actions the SSA must take to ensure that Social Security benefits are paid in full and on time." Because of this, it's possible a default could disrupt or, at the very least delay, beneficiaries' payments.
That said, there's no need to panic. Historically, lawmakers have been able to eke out debt ceiling agreements at the last minute before default.
More from Money:
Americans' Confidence in a Comfortable Retirement Is Plunging Due to Inflation
3 Moves to Make if You're Retiring in 2023
In Retirement, Social Security Will Likely Pay Out More Than You Think: Study