EV Fees: 8 States That Charge Electric Car Owners $200 or More Every Year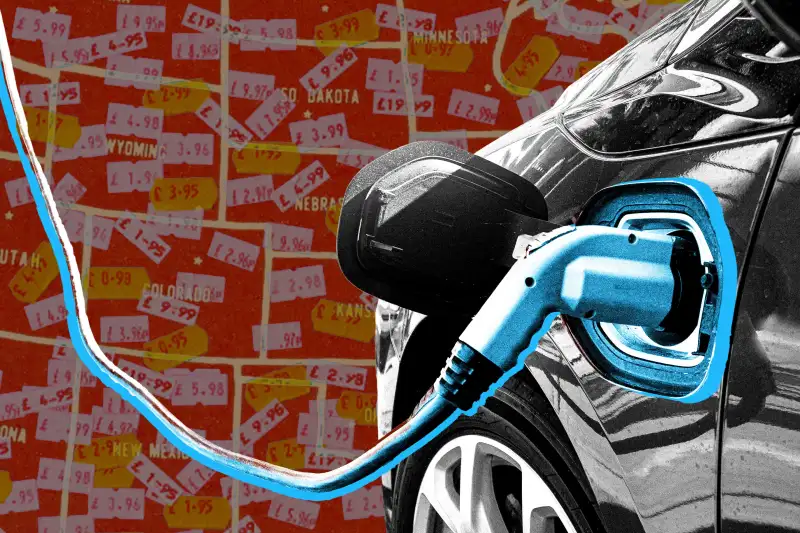 The prospect of saving money on gas is a major draw for electric vehicle owners. But the rise of state EV fees — often $200 or more per year — is reducing the benefit of owning a battery-powered car.
A new Texas law goes into effect on Sept. 1 adding a $200 annual fee for electric vehicle drivers, making it the eighth state to have EV fees of that amount or greater. At least 24 other states have EV fees too, typically $100 and up per year. (Most states' annual EV fees are accompanied by extra fees for hybrid vehicles, especially plug-in hybrid cars.)
The justification for the fees is the loss of state revenue that typically comes in from gas taxes. (EV drivers, of course, don't fuel up, so they aren't chipping in any gas tax revenues.)
Gas taxes are used to pay for roads and bridges, and the proponents of state EV fees say all drivers should be on the hook for these costs.
Meanwhile, critics of the fees argue that they disincentivize the adoption of electric vehicles and are a setback to climate goals.
Gas taxes vs. EV fees
State EV fees are often comparable with how much owners of traditional gas-powered cars pay in gas taxes. A driver of a typical 2021 model year vehicle covering 15,000 miles annually pays about $227 in state gas taxes in Ohio or $184 in Georgia. (The average real-world fuel economy for that year was 25.4 mpg, and Ohio and Georgia's gas taxes are 38.5 cents and 31.2 cents per gallon, respectively.)
The states charging the highest annual EV fees are Washington ($225), Georgia ($211) and Alabama ($203), Money's analysis found. Four other states charge $200 extra annually from EV owners: Arkansas, Ohio, West Virginia and Wyoming.
Most (but not all) of the states with the highest EV fees are red or red-leaning politically.
States typically charge drivers for EV ownership through registration fees, though the rules vary in some states. The fees will rise each year in a number of states based on inflation.
In total, more than 30 states have extra fees for EV drivers, and the list will surely grow as states like Kentucky implement fees in the future.
Missed gas tax revenue could become a more serious issue for the states that don't charge extra fees as more Americans switch to EVs.
EV fees and EV adoption
At the same time as states and the federal government are incentivizing EV purchases with tax credits, they're also introducing hefty annual fees that make ownership less attractive.
These registration rules are not the only instances of states enacting road funding laws that run counter to efforts to encourage EV adoption. According to Politico, seven states now also have taxes on EV charging.
Car shoppers must already cope with higher prices if they want to switch to an EV, and high annual registration fees will make EVs less attractive.
Despite EV price cuts in 2023, new electric vehicles are still much more expensive than gas-powered cars. The average price of an electric vehicle was $53,469 in July compared to the average new vehicle price of $48,334, according to Kelley Blue Book.
32 states that charge EV fees
Here are all the states that have additional fees or charges for EV drivers, by the yearly amount:
Alabama: $203
Arkansas: $200
California: $108
Colorado: $52
Georgia: $211
Hawaii: $50
Idaho: $140
Illinois: $100
Indiana: $150
Iowa: $130
Kansas: $60+
Louisiana: $110
Michigan: $140
Minnesota: $75
Mississippi: $150
Missouri: $111
Nebraska: $75
North Carolina: $140
North Dakota: $120
Oklahoma: $110
Ohio: $200
Oregon: $80
South Carolina: $60
South Dakota: $50
Tennessee: $100
Texas: $200
Utah: $130
Virginia: $64
Washington: $225
West Virginia: $200
Wisconsin: $100
Wyoming: $200
More from Money:
This Map Shows Where Drivers Are Paying the Highest Gas Taxes
10 Best Auto Refinance Companies of 2023
Rates are subject to change. All information provided here is accurate as of the publish date.