Subway Has an Amazing Breakfast Deal for the Entire Month of May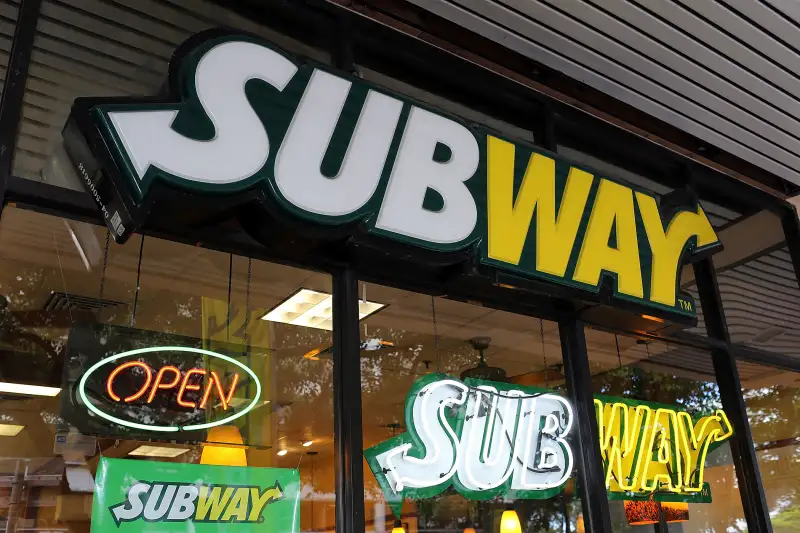 The calendar is full of special marketing holidays featuring giveaways of everything from donuts to pretzels, from 7-Eleven Slurpees to Ben & Jerry's ice cream cones. In virtually every case, the deals are limited to one glorious day of handouts.
While these freebie days are good for generating a quick, frenzied burst of attention from consumers, there's another, rarer breed of promotion that's aimed at winning over customers for the long haul. We're thinking in particular of McDonald's giving out free coffee during a two-week stint in 2014, and select McDonald's and Dunkin' Donuts giving away free coffee for several Mondays in a row in early 2015. The idea with deals like these is obviously to get people into the habit of swinging by their local fast food establishment on a regular basis.
The latest long-lasting fast food promotion also seems to have that goal in mind, and it also focuses on breakfast. It comes from Subway, and the offer gives customers one free breakfast sandwich with the purchase of any sandwich before 9 a.m.—for the entire month of May.
There's no coupon or app download required. Just order any footlong or 6-inch sandwich before 9 a.m. from May 1 to May 31 at a participating Subway location, and you'll get a second 6-inch sandwich of equal or lesser value for free. A national ad campaign will kick off this weekend promoting the deal.
It's easy to see why Subway is launching such a deal. In recent years, breakfast has become arguably the most important meal in fast food as more consumers opt to eat out with quick, on-the-go morning snacks. What's more, even though Subway introduced breakfast more than five years ago, it is still thought of mainly as a seller of traditional sandwiches consumed at midday or later.
Read Next: 5 Signs McDonald's Is Totally Bailing on Health-Conscious Dining
Subway has struggled to assert itself as a big-time player in the breakfast wars, which have become clogged with the likes of Taco Bell, White Castle, Sonic, and Chick-fil-A. Above all, though, all of these minor players are doing what they can to steal morning customers from McDonald's, which has dominated the fast food breakfast scene for decades, and which has only expanded its popularity thanks to the fall 2015 rollout of all-day breakfast.