Supermarkets Keep Slashing Prices and It's Not Working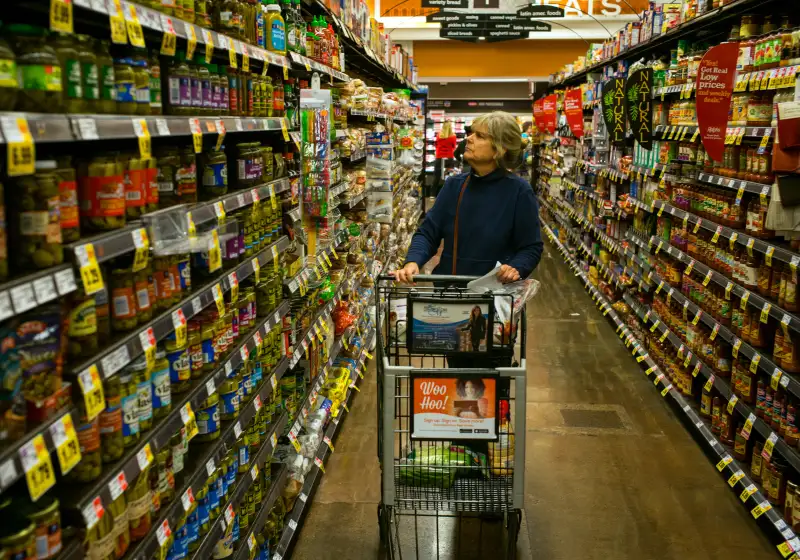 Robert Nickelsberg, Getty Images
Supermarkets are slashing prices to the point where for the first time in nearly 50 years, prices on items decreased on average.
The price difference is good news for grocery shoppers, but bad news for the industry, USA Today reports. In 2016, prices on groceries at stores declined by 1.3%, according to the Agriculture Department's Economic Research Service. That's the first annual decline in prices since 1967.
The price deductions come from growing competition, deflation and other factors, industry leaders and experts told USA Today.
"It's created a price war among everybody," Phil Lempert, a supermarket analyst, told USA Today. "This is great news for consumers, but bad news for businesses who sell food."
Grocery stores like Costco, Wegmans and Kroger cut costs on certain food items last year. Kroger, one of the largest food chains in the country, saw the end of a 13-year-long streak of consistent growth in sales at stores open for at least a year, USA Today reported.
Walmart and Target launched cost-cutting initiatives this year to compete with lower priced supermarkets and online sellers, as Money reported.