You Can Get a Free Dunkin' Donuts Gift Card If You Donate Blood in January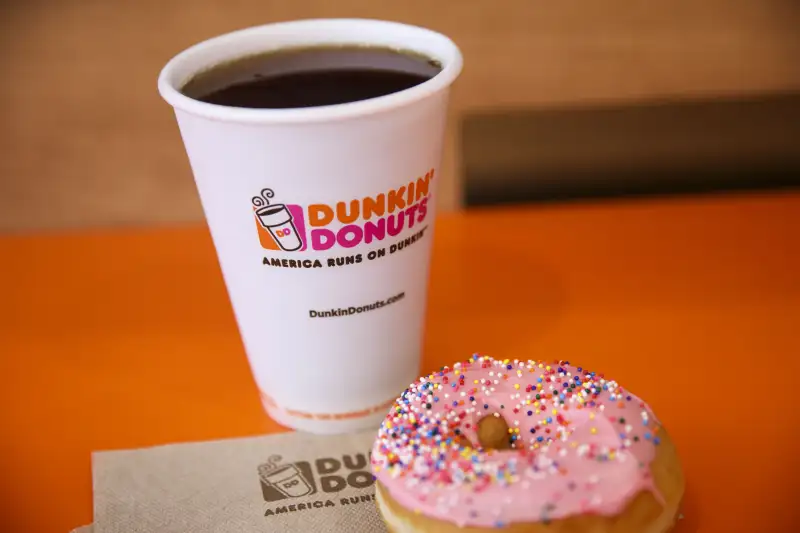 Bloomberg—Bloomberg via Getty Images
Getting coffee in exchange for blood may sound sinister, but it's for a good cause—at least it will be for the month of January.
Blood donors to the American Red Cross in certain states will get a $5 gift card to Dunkin' Donuts starting on Jan. 1 as part of a campaign to encourage donations at a time during the year when supplies usually dip. The gift cards are good for any donuts or food as well as drinks, and since they're Red Cross-branded and reloadable, they can double as feel-good swag.
The Dunkin' Donors Make a Difference campaign is available in Connecticut, Maine, Massachusetts, New Hampshire, Vermont and some parts of New York.
The Red Cross and Dunkin' Donuts have paired up with a campaign in some way for a decade January is a notoriously bad month for platelet donations. People sick with colds or the flu don't donate and blood drives in colder areas are often cancelled during the winter, according to the Red Cross.
"The need for blood doesn't break for winter weather," said Donna M. Morrissey, director of national partnerships for Red Cross Biomedical Services, said in a press release.