Trump's Presidency Threatens to Undo Progress Working Women Have Made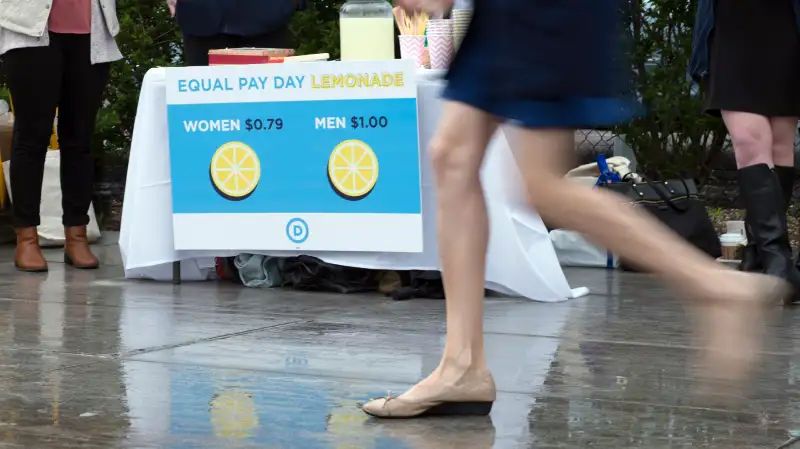 Molly Riley—AFP/Getty Images
The push for pay equity, paid parental leave policies, and the fight against sexual harassment in the workplace have all made significant gains over the past few years. Workplace activists are hoping these issues don't lose momentum—or, worse, reverse course—during President-elect Donald Trump's administration.
Emily Martin, general counsel and vice president for Workplace Justice at the National Women's Law Center, says it's encouraging to see Ivanka Trump, the President-elect's daughter, speak out for equal pay and paid leave, most notably at the Republican National Convention. "Obviously [Ivanka] is an adviser who is important in this administration," Martin says. "I think that helps, that at least someone with the president's ear seems to have a commitment to these issues."
A closer look at Trump's paid leave policy leaves much to be desired: It does not include a provision for paid paternity leave, suggesting that it is a woman's duty to care for children (and pay the price in her career) and excluding gay men who become fathers. As for whether he'd support equal pay, Trump's comments on the subject have been all over the map. The official Republican platform does not support equal pay for equal work, and as Money has noted in the past, Vice President-elect Mike Pence has said "working mothers emotionally harm their children."
Read Next: 'Such a Nasty Woman' and More Demeaning Rhetoric from Donald Trump
Martin also points out that Trump's support of the First Amendment Freedom Act, in addition to making hiring discrimination against LGBT Americans legal on religious grounds, would also open the door for discrimination against unmarried pregnant women and single mothers. She notes that companies have previously tried to deny health insurance to married female workers because the Bible stipulates women cannot be the head of the household. (That case, involving the Fremont Christian School in California, was decided in favor of the women.)
"If you start saying religion is a good reason companies shouldn't have to abide by anti-discrimination laws, then there's no logical stopping point," Martin says.
As Money has previously explained, Trump's tax plan would also raise taxes on single parents, 80% of whom are women.
Read Next: What Hillary Clinton's Loss Means for Working Women
Then there are the less tangible issues, like the country's chief executive going on record saying women can only get ahead by playing the woman card and surrounding himself with advisers including Roger Ailes, who resigned from Fox News last summer following high-profile charges of sexual harassment.