How Gas Prices Could Swing the Election to Trump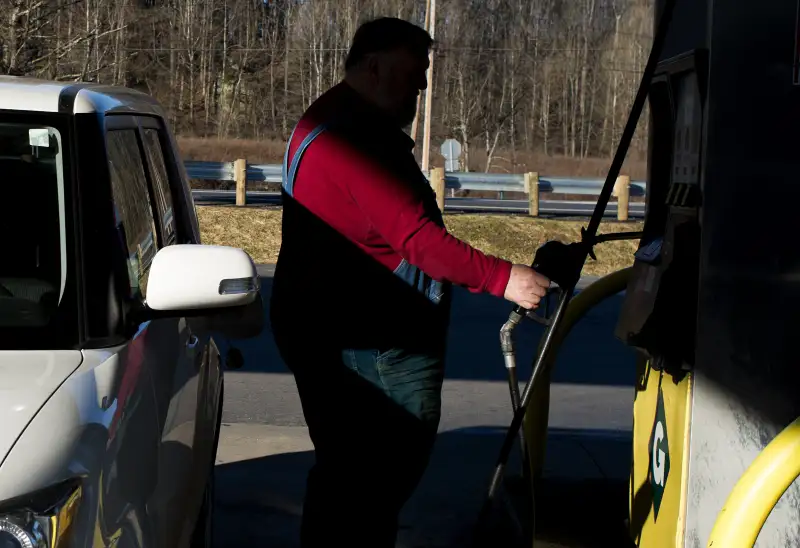 Bloomberg—Bloomberg via Getty Images
With gas prices low and President Obama's approval rating high, Moody's Analytics projects a favorable climate for Hillary Clinton and other Democrats heading into the 2016 election—but a sharp uptick in gas prices could change things dramatically.
According to the Moody's Analytics election model incorporating the May economic forecast, home prices are projected to continue to rebound while gas prices are expected to remain low, which, Moody's analyst Dan White writes, "portends a win for the incumbent Democrats." Though gas prices are inching upward, White notes, it's unlikely they "can move enough by November to sway the outcome of the election model in and of themselves."
However, recent polls indicate a tighter race than many had imagined possible in a matchup between former Secretary of State/Senator/First Lady Hillary Clinton and real estate mogul/reality TV personality Donald Trump. Though the electoral map favors Clinton, the most recent Real Clear Politics average of polls gives a sliver of a lead (0.2%) to Trump. White tells MarketWatch that. in addition to a sharp and unexpected drop in Obama's approval rating, a substantial increase in the price of gasoline to around $3 a gallon could start to shift Moody's projection toward a Trump victory in November.
"It's difficult to give an exact price given that prices would have to move in tandem with the approval rating, but generally they would have to be back near the $3 per gallon range for the model to swing to a Republican outcome," White told MarketWatch. Though unlikely, he said, $3 a gallon "isn't outside the realm of feasible possibility."