2 in 3 Americans Planning to Buy a Home Are Waiting Until Mortgage Rates Drop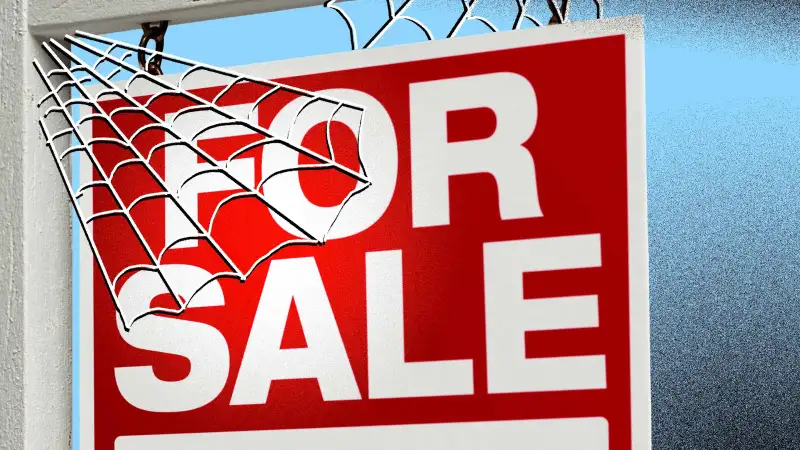 High mortgage rates are wreaking havoc on a lot of people's homebuying hopes this year.
Nearly two-thirds of Americans planning to buy a home have decided to postpone their search until mortgage rates come down from their current elevated levels, according to the most recent BMO Real Financial Progress Index (a forward-looking indicator of consumer sentiment regarding personal finance).
While potential homebuyers in today's market are very rate-sensitive regarding a home purchase, they're also considering other factors. The survey shows that 65% of respondents are delaying their homebuying plans because of overall economic uncertainty.
What the data shows
While most Americans are merely putting their homebuying plans on hold, others are rethinking homeownership entirely. Forty-three percent of survey respondents say they're no longer sure when, or even if, they will buy a home.
Only 6% of respondents plan on buying a house this summer, with 4% saying they'll buy in the fall.
Thirty-two percent say they will wait until 2024 or later to enter the market — depending on when mortgage rates go down.
More than half of millennials and Gen Zers feel stressed about buying a home, believing homeownership is more out of reach for them compared to previous generations.
Housing costs are the most significant source of financial anxiety for 68% of the survey respondents.
Home affordability may be high on Americans' minds, but it isn't the only concern. The economy is causing significant anxiety, as well, with 83% of respondents saying unknown expenses are their largest source of financial anxiety.
High mortgage rates stretch homebuyer affordability
The start of 2023 seemed encouraging for millions of Americans thinking of buying a house. Freddie Mac's average mortgage rate dropped as low as 6.09% during the first week of February. Well-qualified buyers could find mortgage rates below 5%: a level not seen since early 2022.
But since then, rates have been steadily climbing once again. Current mortgage rates are now at 6.79% due in part to fears over a debt ceiling default (although that pressure eased when Congress struck a deal over the weekend), inflation still running hot, and the lingering possibility of a recession.
When it comes time to run the numbers, the full impact of higher rates can be sobering for many potential buyers.
For example, a borrower who qualifies for a $400,000 mortgage at 6.09% has a $2,421 monthly payment. At 6.79%, the payment increases to $2,605. That's an increase of $184 per month — or $2,200 per year in housing costs.
Bottom line
It's a rough housing market, as the BMO survey shows. But despite the challenges, there are still plenty of buyers and sellers out there — and there's some good news on the horizon.
With more buyers pulling back from the market, home prices have been falling in cities nationwide. Nationally, median home prices are down by $18,000 compared to last year, with some cities seeing prices as much as $80,000 lower year-over-year. Some of the most significant price declines are happening in pandemic boomtowns, where prices are more than 10% lower.
With more sellers willing to negotiate concessions and mortgage lenders offering rate buydowns, closing cost credits and negotiable lending fees, there are still buying opportunities for those willing to tough it out.
More from Money:
The Best Mortgage Lenders of 2023
10 Cities Where Housing Costs Are Cooling Off Fast
Here Are the Top 20 Emerging Housing Markets for Spring 2023