14 Smart Travel Tips From the 'Booze Traveler'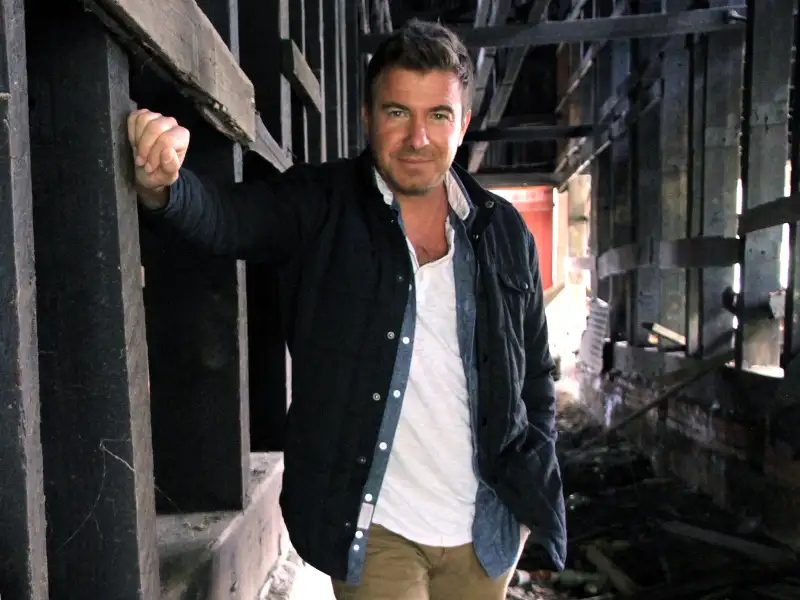 Image courtesy of Travel Channel
Jack Maxwell, host of Travel Channel's Booze Traveler, gets around. On his show, Maxwell visits both far-flung destinations (like Australia, Cambodia, and Siberia) and U.S. hot spots like Louisiana and Lake Tahoe.
For Money's 2017 Best in Travel package, Maxwell shared some flight, hotel and general travel recommendations to keep in mind next time you're planning a trip.
When You Fly…
Check in as much baggage as you can. It might not seem so important, but when you're dragging around a carry-on, even on wheels, it can be a pain in the neck—especially in behemoth-sized airports and/or when you're trying to make a tight connection. (Read Money's 10 Best U.S. Airports for a Stress-Free Trip.)
In a little bag you take on the plane—make it as small as possible—make sure you have a little bottle of mouthwash and gargle before you land. It's amazing how fresh and awake you'll feel. Also, carry a sleep mask. Even if you don't want to sleep, it helps you relax.
Also bring wax earplugs, not soft foam, with you on the plane. It cuts down the cries of a screaming baby from painful to just a little annoying.
When it comes to packing, you won't need as many clothes as you think. Do bring extra socks.
Board last. You'll be sitting in that small chair for hours, so walk around; go to the big bathroom. Wait until no one's in line and then go in. Much better.
Get TSA PreCheck. They want to know who you hung out with on the playground in the second grade, but it's worth it. I'll give up my deepest secrets to not have to take my shoes off.
When You Stay at a Hotel...
If you don't care about the view, stay on a low floor. It can save you five or 10 minutes going up and down during busy times.
If you want to feel like you're far away from everyone, on the other hand, ask for the highest room and one on the end. It's a long walk, but worth it.
Ask yourself what you want in a hotel. It's an important question. Whether it's comfort, location, dining, safety, budget, etc.—each one might have a different answer. You have access to so many reviews these days, so go online and check them out.
Never stay at a place with paper-thin or small towels. The rest of the experience will probably be just as disappointing.
Signing up for hotel loyalty programs can feel like a pain in the neck, but if you travel enough it's worth it. If you sign up, the hotels generally treat you nicer. And frequently, you'll get free Wi-Fi.
When You Get There...
They say a journey of a thousand miles begins with a cash advance. Make sure you always have money on you. It will save you a fair amount of aggravation.
Don't make too many plans. Talk to strangers. Try food you never thought you would—and cocktails. (Goes without saying.)
As George Bernard Shaw said "I dislike feeling at home when I'm abroad." Do things outside of your comfort zone. You won't regret it—probably.