Unsolicited Financial Advice for Broad City's Abbi and Ilana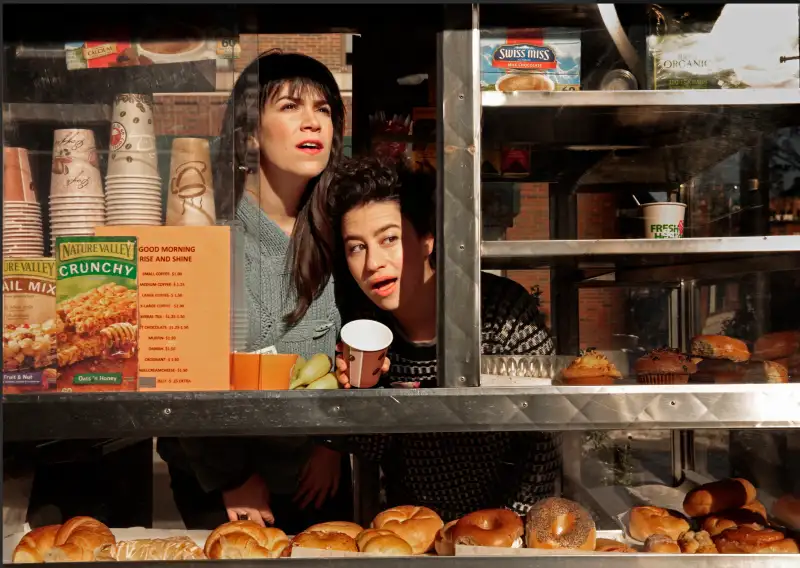 Carolyn Cole—LA Times via Getty Images
Broad City, the Comedy Central show chronicling the lives of best friends Abbi and Ilana as they attempt to navigate their way through New York City, kicked off its third season last week in all its ridiculous splendor.
The reasons Abbi and Ilana are so fun to watch—they're a live-in-the-moment tag team of spontaneity and zaniness—are the same reasons they could use some unsolicited financial advice, which we offer herewith.
In most instances, Abbi and Ilana do all the things you're not supposed to if you're trying to be a financially responsible adult (they probably haven't read our New College Grad's Guide to Money.) Since they first showed up on cable in 2014, viewers have seen them try to do their taxes (and fail), survive a normal work day (and fail), and kick out shameless apartment squatters (and, you guessed it, fail.)
There are plenty of ways in which Abbi and Ilana could be real grownups if they wanted to, but that would surely take away from their appeal. Instead of totally forgoing their quirkiness, perhaps they should just take adulthood one step at a time. They could start with these Money tips for simplifying their financial and personal lives.
Don't hire staff without your boss's permission. If Ilana wants to keep her job at "Deals, Deals, Deals" she should focus more on her day-to-day tasks and leave the hiring to Human Resources.
Don't be afraid to seek out that promotion. In the first two seasons, Abbi works as a janitor at a gym even though she longs to be a trainer (well, what she really wants to be is an artist, but to her credit realizes she also has to pay rent). Nonetheless, Abbi misses out on opportunities to be promoted not because she's at war with her boss or because she's toxic, but because she hides in the background, another faux pas if you're trying to move up the ladder. Instead, Abbi should ask for a meeting with her boss and make the case for why she deserves the promotion.
Make the gig economy work for you. Ilana also works briefly at a temp agency, but if she wants to make extra cash, she'd be better off devoting herself more fully to moving up in her current full-time job, or by taking up more lucrative freelance assignments. In some cases, temps make 10% less than full-time employees for the same tasks.
Establish rules with your roommates. Abbi's mysteriously absent roommate has a notably present live-in boyfriend, Bevers. If Abbi really wants Bevers out of the apartment, she should be more direct with her roommate—honest communication and a clear outline of expectations is essential from day one.
Don't overspend on your credit card. In one episode, Abbi finds herself at Whole Foods supermarket under the influence—and under the impression that putting a $1,000-plus charge on her credit card is a good idea. Note: it's generally a bad idea to put large impulse purchases on your card, even if you can pay off the balance. Thanks to something called the "credit utilization ratio," your credit score may be hurt if you're using more than 30% of your available credit. If you've already made that mistake, check out these ways to improve your credit score.