Zillow and Other Rental Sites Are Now Disclosing Sneaky 'Junk Fees' Upfront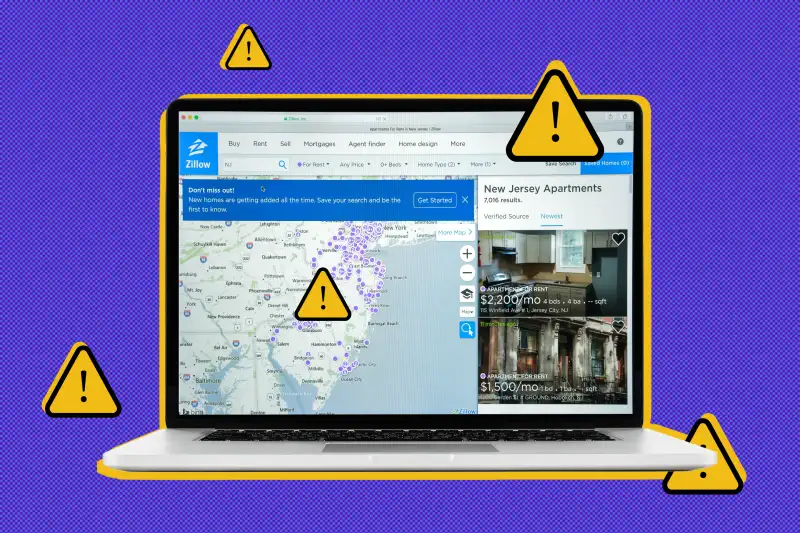 Finding a reasonably priced rental can feel impossibly hard — and that's before you consider the glut of hidden fees that tend to get tacked on late in the process.
But that's about to change.
In a bid to improve price transparency, several major rental sites, including Zillow, Apartments.com and AffordableHousing.com, are starting to disclose information on additional charges and recurring fees tied to the rental application process. Announced Wednesday, the move comes amid the Biden administration's crackdown on "junk fees," which it argues add to the sting of inflation for stressed consumers. (Already, the White House has targeted such fees in other industries like event-ticketing, banking and credit.)
"Rental housing junk fees put safe and decent housing even more out of reach because renters must pay them on top of sky-high rents," Ariel Nelson, a staff attorney at the National Consumer Law Center, said in an emailed statement, noting that these new transparency measures are "a step in the right direction."
How rental sites are changing their fees
Zillow, Apartments.com and AffordableHousing.com have all pledged to provide renters with total, upfront cost information on the rental properties listed on their websites. According to the White House, such fees can add up to hundreds of dollars on top of the advertised rent.
The changes on Zillow's website are particularly notable. Effective Wednesday, the home-listing behemoth now includes a "cost of renting summary" on rental listings. The summary displays details on expenses in addition to rent, such as parking fees, pet fees, security deposits, application fees and other administrative charges that may apply.
Zillow is also rolling out a new "universal application" feature where applicants can pay one flat fee to apply to multiple listings within a span of 30 days as opposed to paying a separate fee — that can range from $25 to $350 — for each application.
A universal application was one of many recommendations that the U.S. Housing and Urban Development outlined Wednesday in a report on rental fees.
The federal agency also suggested several other changes that policymakers, landlords and other housing providers can implement to curb excessive fees, including caps to application fees, streamlined leases that make it clear exactly what fees are due and transferable tenant screening reports (instead of making a renter pay every time they put in an application).

AffordableHousing.com, the largest listing site for Section 8 and other affordable housing options, says it now requires owners to disclose all fees and charges upfront so it can clearly list them on its site. The company is also launching a new badge that will highlight landlords and owners who have a history of adhering to fee transparency.
Later this year, Apartments.com says it will roll out a calculator tool that will allow applicants to determine an all-inclusive price for rentals on the site, including any upfront costs and recurring monthly fees. The company did not provide a more specific timeline for when the tool will be available.
Key context
Since the start of the pandemic, typical housing costs have soared more than 17%. In the meantime, home prices have skyrocketed, mortgage rates have flirted with 7%, and rent in several metros has far surpassed the average national increase in housing costs.
All this has led to a housing affordability crisis, which the Biden administration says shady junk fees exacerbate.
In addition to the steps announced by the major rental listing sites today, some states are also taking up the fight by passing local laws that protect consumers from hidden or unnecessary fees. California, Colorado, Connecticut, Maine, Montana and others have recently passed legislation that aims to curb junk fees in the rental market.
More from Money:
The Average U.S. Home Is Now Worth Over $350,000 — an All-Time High
The 10 Places Where Rent Has Surged the Most Since Last Summer
An Opaque Web of Credit Reports Is Tracking Everything You Do