Will Taylor Swift's New Album Reputation Make Her the Richest Woman in Entertainment?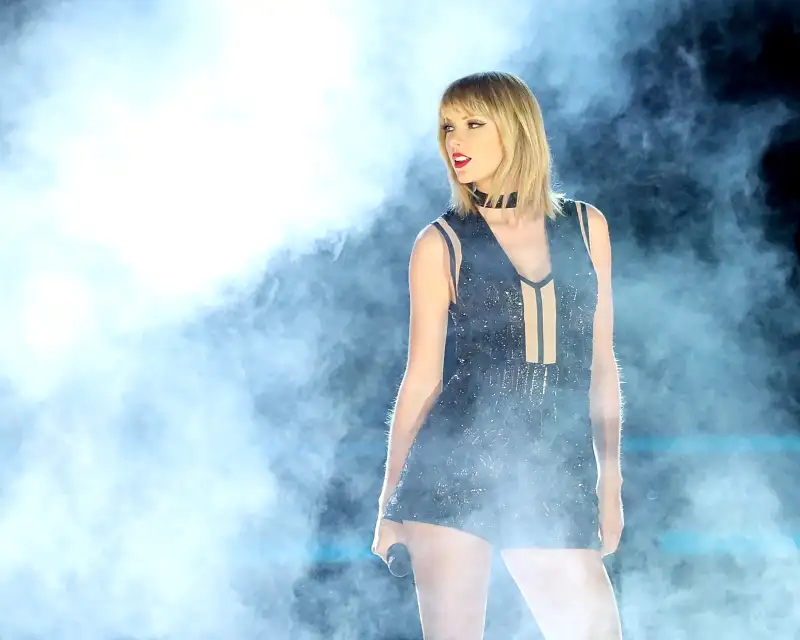 Gary Miller—FilmMagic/Getty Omages
She may have declared the old Taylor Swift as dead, but the net worth she has accrued is certainly alive and well.
With her sixth studio album Reputation expected to hit stores Friday, Taylor Swift's already massive wealth will undoubtedly grow with album sales, merchandise sales and her likely upcoming tour.
Still, Swift has ways to go if she plans to become the country's wealthiest female entertainer. That title currently belongs to Oprah Winfrey by a long shot. Winfrey was worth $3.1 billion as of May, according to Forbes.
Though her first album released more than a decade ago, Swift has expanded her career from a Nashville-based country singer to one of the most famous pop stars and highest-paid musicians of her generation.
Here's how she made her wealth.
How much is Taylor Swift worth?
Kevin Mazur—Getty Images for DIRECTV
According to Forbes, Swift has a net worth of $280 million — the ninth richest of all female entertainers in the U.S.
From June 2015 to June 2016, Swift made the most of any other musician with a record $170 million, according to Forbes's 2016 list. That's because of her wildly popular tour following the release of her fifth album, 1989. The star-studded, high-grossing tour sold out stadiums across the country.
Taylor Swift's albums and tours
Barcroft Media—Barcroft Media via Getty Images
With five studio albums each with tours that followed and her upcoming new 'Reputation' release, Swift has made a sizable profit from her music and promotion of it.
The country-star-turned-pop-star made a killing on her popular, star-studded 1989 tour in 2015, which grossed $184.5 million, according to Billboard. Her first foray into pop singing, 1989 was the best-selling album of 2014 in the U.S.
While 1989 was her best-selling albums, her previous records all shot up to the top spot of the U.S. charts — and those in other countries — and have sold millions of copies.
While her singles from Reputation haven't received similar critical acclaim as those from 1989 did, it's likely the album will sell well — thanks in part to her loyal fan base and status in the industry.
Taylor Swift endorsements
Kevin Mazur—Getty Images for Keds
Swift's wealth expands beyond her music. A darling of the industry, the singer-songwriter has been named one of the most marketable in the industry today — and her track record of endorsement shows.
Swift has had several high-profile endorsement deals, including ones with Keds, Diet Coke, CoverGirl and, perhaps most notoriously, Apple. The singer partnered with the company after she wrote an open letter to letter to Apple CEO Tim Cook about issues she had with how Apple Music paid its artists during a three-month trial period for customers.
Still, the singer's upcoming album won't immediately appear on Apple Music when it becomes available Nov. 10. Apple listeners will have to wait a week for it to appear on the streaming site, according to Bloomberg.
Taylor Swift's homes
With enormous wealth comes enormous real estate.
Just weeks ahead of her album release Swift closed a deal on a new, $18 million townhouse in the affluent neighborhood of Tribeca in New York City — right next door to her penthouse.
But while her two million-dollar homes in New York right next to each other, Swift also has homes elsewhere around the country. She has a $25 million mansion in Beverley Hills, Calif., a $17 million seaside home in Rhode Island and a $2 million penthouse in Nashville.
Correction: The original version of this story misstated the name of a Taylor Swift album. It is 1989, not 1984.