Breathe Easy with up to 55% off Amazon's Best-Selling Air Purifiers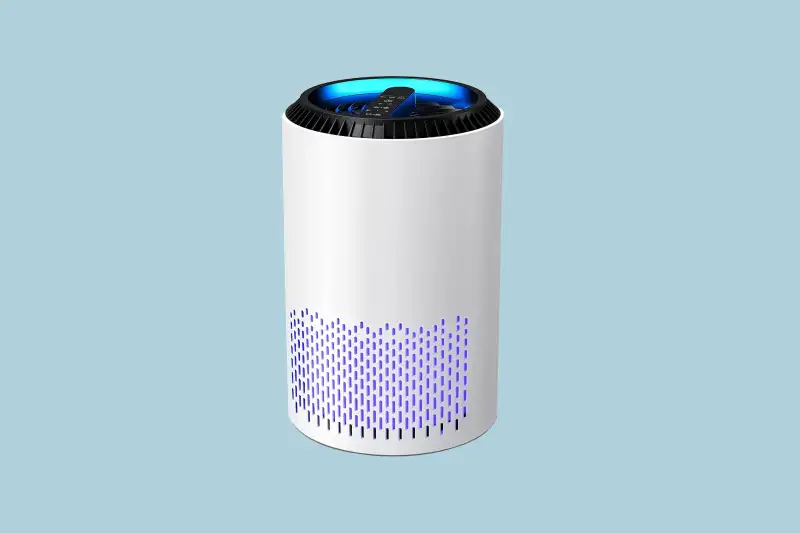 Even if you're one of the lucky ones who don't suffer from allergies, clean pure air is necessary for the overall health of our bodies. Dust, pet dander, pollen, and allergens can all be present in our homes at any time, which is why so many people rely on air purifiers to ensure their family is breathing the purest air possible. So in order to help you breathe a little easier, we have some amazing deals on Amazon's best-selling air purifiers. If you've been looking for a quality purifier, you can save up to 55% on several top-of-the-line models. So say goodbye to an allergen-riddled atmosphere and hello to a fresh breath of air.
Best for pet dander
Afloia Large Room Air Purifier: $59.99 (was $129.99)
Experience 4x faster air purification and HEPA filtration with the Afloia air purifiers. It offers a seven-color atmosphere lighting and timer settings for rooms up to 1076 sq ft. Plus, the filter can last up to 6 months! It's a perfect fit if you have large rooms and are a multiple-pet household.
Best for large homes
Aroeve Large Room Air Purifier: $114.99 (was $179.99)
This Aroeve air purifier with a true HEPA filter and advanced UV treatment technology can provide up to 1095 sq ft of coverage and remove 99.97% of dust, pet dander, pollen, smoke, and odor. This is the perfect filter for larger rooms, so no worries if you have a big home.
Best for offices
Aroeve Fragrant Air Purifier: $49.99 (was $69.99)
Introducing the Aroeve air purifier with an H13 HEPA filter, perfect for creating a healthy, stress-reducing environment in your office. It even has an aroma pad underneath the outlet so you can add a few drops of your favorite essential oil and enjoy a fragrant, clean room.
Best for allergens
AirTok Air Purifiers, Two-Pack: $79.89 (was $176.99)
Experience the ultimate air purification with AirTok's powerful four-layer filter with activated carbon for odors. It features three fan speeds, a night light and timer, and a filter that can last up to four months.
Best for bedrooms
Bedroom Air Purifier: $29.99 (was $49.99)
Keep your nighttime air clean and pure with this bedroom air purifier, featuring an H13 true HEPA Filter, 24db filtration system, and 360° air intake. Its quiet sleep mode and compact size make it perfect for bedrooms, kid rooms, or nurseries.