Flash Deal! This Air Purifier With Over 10,000 Perfect Reviews Is $70 Off Today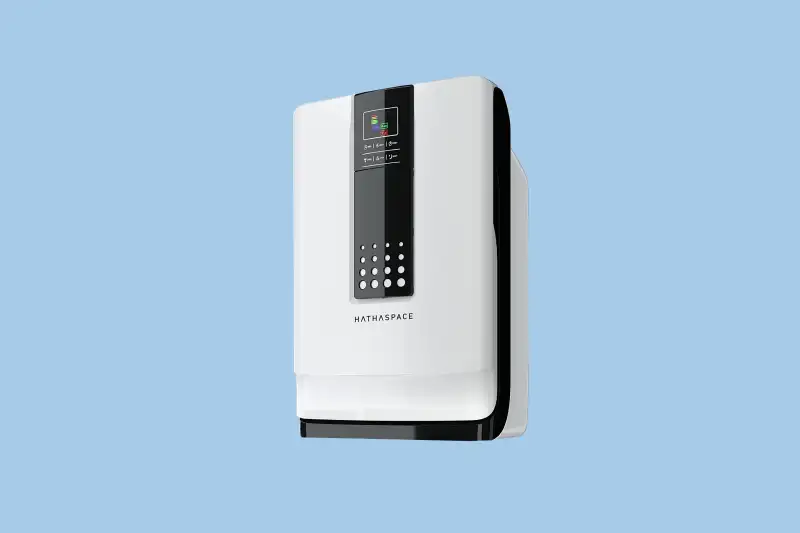 Spring is quickly approaching, and while this time of year is beautiful, it can often bring about allergies, asthma, and other respiratory issues for many. If you're looking to improve the air quality in your home, there's no better time than now to pick up an air purifier. We've found a great flash deal on the Hathaspace smart air purifier that has over 10,000 perfect reviews and is on sale for over $100 off today!
The Hathaspace Smart Air Purifier: $229.99 (was $299.99)
This powerful air purifier helps reduce allergens, odors, and other air contaminants in your home. It features a True HEPA air filter that captures up to 99.9% of particles as small as 0.3 microns. This includes dust, mold, pet dander, and odors. The air purifier has a pre-filter that captures large particles like pet hair, dust mites, and other allergens. It also has a carbon filter that captures odors, smoke, and chemicals.
The air purifier is designed to be quiet and efficient, so you won't be disturbed by loud fan noise. It also features a smart LED display that shows you the air quality in your home. It can cover up to 700 square feet of space, making it ideal for bedrooms and other medium-sized rooms.
Best of all, it is extremely easy to use! Simply plug it in and press the power button to get started. You can then set the timer, adjust the fan speed, and choose your desired air quality setting. The air purifier also has a filter change indicator that will notify you when it's time to change the filter.
The Hathaspace smart air purifier is an ideal choice for anyone looking to improve the air quality in their home. It's easy to use and provides effective air purification with its True HEPA filter, pre-filter, and carbon filter. It's over $100 off today only, so don't miss out on this amazing flash deal and get an air purifier for your home before the spring season arrives!