The Best Deals on Apple Products: Prime Day 2023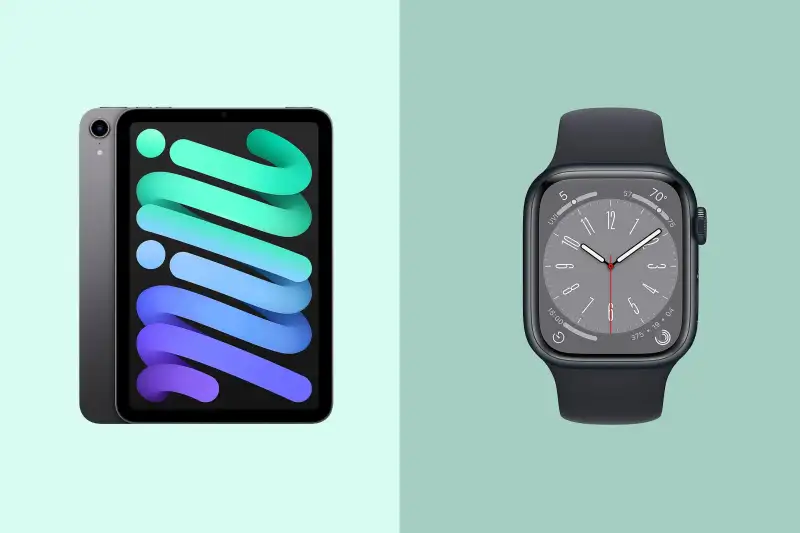 It's time to once again take advantage of some of the incredible tech deals available during this year's Prime Day — and this article features huge savings on all things Apple. Whether you're looking for an iPad upgrade or you want to get your fitness on with an intuitive smartwatch, Amazon has got you covered. These gadgets are sure to meet your standards and help you save some money while you're at it.
If you're a tech enthusiast or simply need some upgrades, then you should definitely keep reading to learn more about these great deals and how they could help you with work, school, or other day-to-day activities. Invest in the best that Apple has to offer with these limited-time Prime Day discounts!
Apple AirPods (2nd Generation): $89.99 (was $129.00)
These great Apple AirPods provide over 24 hours of battery life, have an effortless setup and quick access to Siri, plus tons of other innovative features to make your listening experience seamless. They can charge on the go easily with the included case, and can even share your music with another set of connected AirPods.
Apple Smart Watch Series 8: $299.00 (was $399.00)
Get the Apple Series 8 smartwatch that offers advanced sensors, innovative safety detection, temperature sensing, advanced health features, compatibility with Apple devices and services, and incredible durability. All this for a powerful fitness partner that is sure to motivate you and help you meet your fitness goals.
Apple iPad (9th Generation): $249.00 (was $329.00)
The 9th Gen Apple iPad has all the features you know and love from Apple's tablet line. It has an A13 Bionic chip, a 10.2-inch retina display, Touch ID, and all-day battery life. Its fast Wi-Fi-connectivity makes it easy to use anywhere you go, and can is compatible with the Apple pen and keyboard for added convenience.
Apple iPad Mini (6th Generation): $529.00 (was $649.00)
Get the full iPad experience in a more compact size with the 6th Gen Apple iPad Mini. It's designed to fit in one hand and comes equipped with an 8.3-inch liquid retina display and a powerful A15 Bionic chip. Enjoy up to 256GB of storage and all-day battery life in one of four classic color options.
Apple 20W USB-C Power Adapter: $14.00 (was $19.00)
Sometimes you just need a quick charge, and the Apple 20W USB-C power adapter is just the solution. You can charge your iPhone 8 and later, AirPods, iPad, and Apple Watch models quickly and efficiently with this adapter.