You'll Rest Easy Knowing You Saved 50% on These Ultra-Comfy Duvet Sets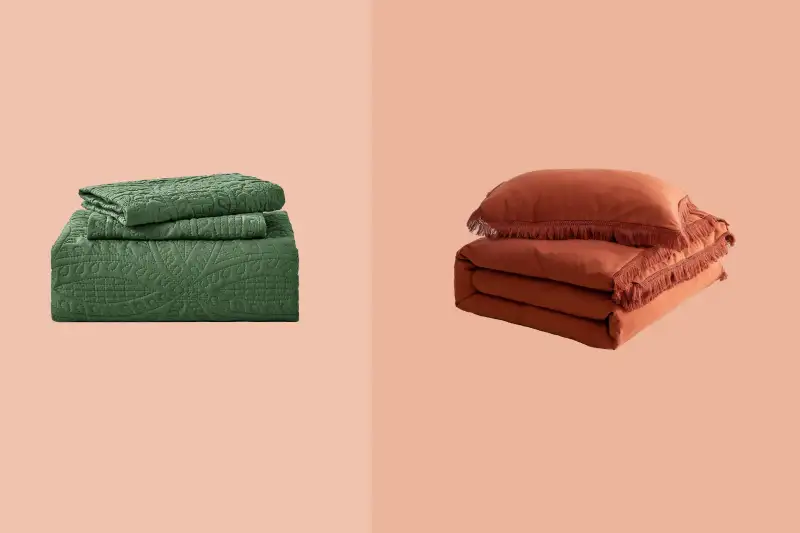 The feeling of slipping into a freshly made bed after a long day of work is simply unbeatable. But if your sheets and duvet sets are looking a little worse for wear, it's time to replace them with something comfier and more stylish — and you don't need to break the bank to do so.
When it comes to bedding, it's easy to get overwhelmed by all the different types of sheets, duvets, and comforters on the market. It's especially difficult to know which items are worth the money and which are just overpriced. We've rounded up some of the best deals for luxurious, ultra-comfy duvet sets and sheets — and the best part is that you can save an incredible 50% off on them! That's right, you can get a high-quality, luxurious new bedding set for half the price you would normally pay. Whether you prefer neutrals, bold colors, or stylish prints, you're sure to find something you love in this sale. So, read on to find out more!
Modern Microfiber Quilt Bedspread Set: $43.99 (was $59.99)
Linen-Like Textured Duvet Cover Set: $69.99 (was $129.99)
Luxury Flannel Velvet Duvet Cover Set: $47.59 (was $79.99)
Luxurious Vintage Fringe Bedding Set: $38.99 (was $62.99)
Boho Fringe Microfiber Comforter Set: $44.64 (was $63.99)
Plush Down Alternative Comforter: $21.59 (was $31.99)