Psst...Bissell Is Having a Rare Sale on a Wide Variety of Their Best-Selling Vacuums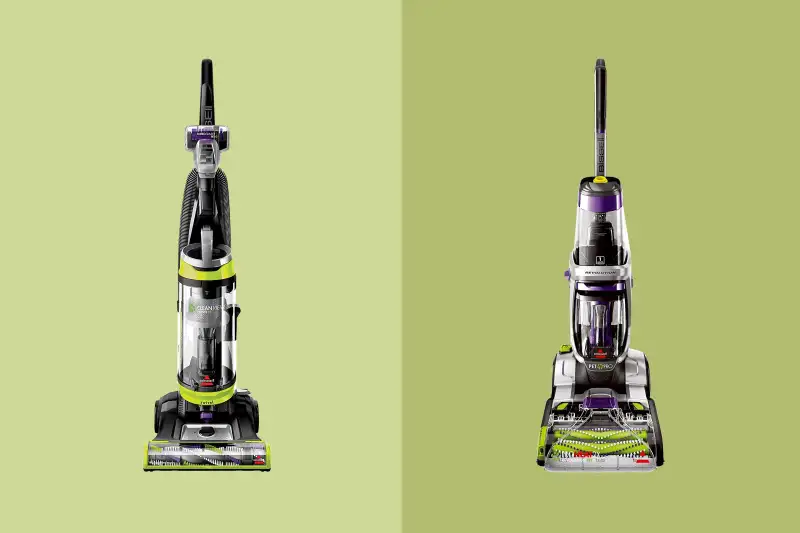 From pet hair and stains to pesky dirt and debris, our floors regularly need a powerful and thorough cleaning. The quality of the cleaning job can greatly depend on the equipment you use, which is why so many people rely on Bissell brand vacuums. Bissell is known for providing high-quality vacuum cleaners at competitive prices, and right now, they're offering a limited-time sale on their best-selling vacuums with discounts up to 20%. Whether you're looking for a basic model or a top-of-the-line machine, you're sure to find something that fits your needs.
For those who are looking for a lightweight vacuum, Bissell's handheld option is perfect for quick clean-ups and can easily be stored away in a closet or under a bed. But if you're looking for something a bit more advanced, Bissell has the most powerful vacuum cleaners that can tackle tough messes and deep-down dirt in no time. With such a wide selection of vacuums on sale, you'll be sure to find the perfect one to suit your needs. So don't miss out on this great opportunity, and take advantage of the deals while they last!
Bissell CleanView Swivel Upright Bagless Vacuum:$106.44 (was $118.44)
Clean up pet messes quickly and easily with the Bissell CleanView bagless vacuum which is an excellent choice for pet owners. It provides ample power with its efficient motor and large-capacity dirt tank. The specialized pet tools make it ideal for tackling stubborn hair in difficult-to-reach areas while the swivel steering allows easy movement around furniture and obstacles.
Bissell CrossWave Wet-Dry Vacuum Cleaner: $227.49 (was $257.49)
The Bissell Crosswave floor and area rug cleaner is an excellent choice for anyone looking for a safe, efficient way to clean multiple surfaces all around their home in less time. With its innovative dual tank technology, powerful motor, and rotating brush roll, this machine is something that any home needs.
Bissell SpotClean Pet Pro Portable Carpet Cleaner: $155.09 (was $175.09)
The Bissell SpotClean Pet Pro portable carpet cleaner should satisfy even the toughest pet owners. With its superior power and OXY formula, it offers professional-level cleaning results regardless of the size or severity of the mess. Not only will this cleaner leave carpets and furniture looking new, but it also provides convenience with its portability and easy assembly/storage design.
Bissell ProHeat 2X Revolution Carpet Cleaner:$278.99 (was $308.99)
The Bissell ProHeat 2X Revolution is an excellent choice for people looking for a reliable carpet cleaner with extra features. Not only is this vacuum cleaner powerful and effective at removing stubborn stains, but it's also lightweight and easy to use. This remarkable machine also features Express Clean Mode which can dry carpets in just half an hour!
Bissell Pet Hair Eraser Handheld Vacuum: $30.22 (was $38.10)
The Bissell Pet Hair Eraser handheld vacuum is an absolute must-have for anyone with furry friends in their homes. It's perfect for keeping upholstery, carpets, and stairs clean and hair-free. The specialized rubber nozzle is designed to attract pet hair and pull out dirt, making it well-suited for tough tasks like stairs and upholstery. The hand vac also comes with two specialized nozzles that make it even easier to tackle those tough spots. With its impressive power and attachments, the Pet Hair Eraser is sure to make cleaning pet hair a breeze.
Bissell Little Green ProHeat Pet Floor Cleaner: $125.99 (was $139.99)
The Bissell Little Green ProHeat floor cleaner provides an efficient and powerful way to keep floors clean and free of pet messes. With its hydro-rinse tool, heatwave technology, tank capacity, removable tanks, tough stain tool, and trial formula included; it's clear why this appliance is an ideal choice for households with pets or frequent messes.
Bissell Zing Lightweight Bagless Canister Vacuum: $71.99 (was $79.95)
The Bissell Bagless Canister vacuum is an excellent choice for tackling the everyday demands of any home or apartment. Its powerful suction and advanced filtration systems make it an ideal choice for households seeking a lightweight yet powerful cleaning appliance that can tackle both carpets and hardwood floors efficiently.