Deal Alert: Brita Slashed Prices on Everything from Pitcher Filters to Water Bottles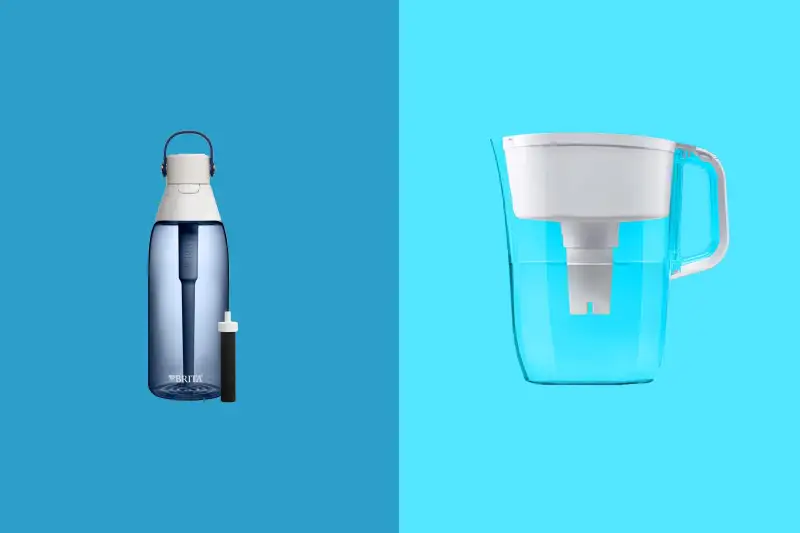 The only thing sweeter than the taste of purified water is a water filter system that's almost half off. If you love purified water, you're in for a treat today — Amazon is offering discounts of up to 44% on Brita filtering products. Enjoy the benefits of clean, great-tasting water with limited-time deals on high-quality water filtration products from Brita.
With deals from pitchers to bottles and tap filter systems, this sale has something for every need and budget. For years, Brita has been one of the best choices for eco-friendly filtering systems that remove impurities and harmful chemicals from water, making it safe for everyday use and consumption. Check out all the discounts Brita has on its products below, and take advantage of the limited-time sale before the sale ends.
Brita Large Water Filter Pitcher: $26.31 (was $30.49)
Brita XL Water Filter Dispenser: $34.19 (was $37.99)
Brita Tap Water Filter System: $26.83 (was $37.79)
Brita Insulated Metal Filtered Water Bottle: $31.74 (was $41.49)
Brita Insulated Plastic Filtered Water Bottle: $22.19 (was $28.99)
Brita Standard Water Filter Replacement Filters: $23.93 (was $29.79)
Brita Tap Water Filter Replacement Filters: $20.86 (was $37.49)
Brita Water Bottle Filter Replacement Filters: $14.33 (was $22.79)