Act Fast: This Dewalt Socket Set Is 65% off Right Now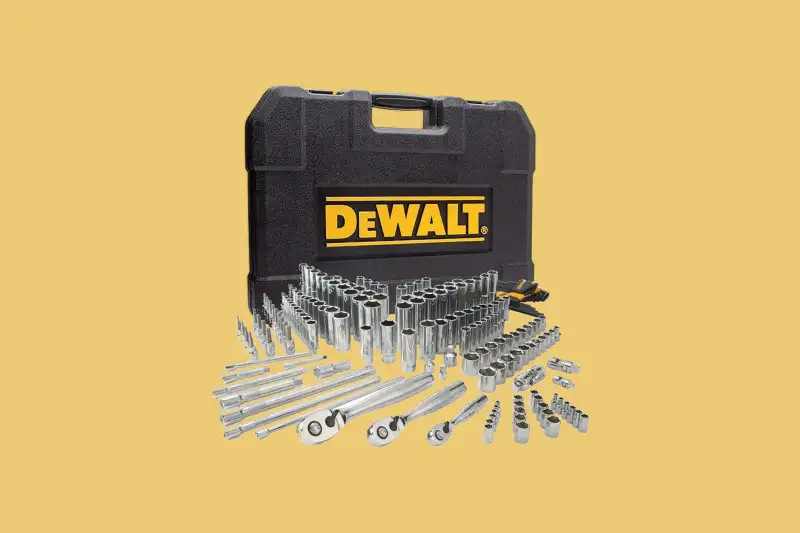 Having the right tools can make or break a project, and that's why everyone should have a socket set at the ready. They are useful for all kinds of tasks, from construction to automotive repairs. If you're looking for a new socket set, now is the time to get it because Dewalt's 20-piece socket set is currently on sale for 65% off. This set is designed specifically to meet a professional-grade level of performance, and it's perfect for the serious DIYer or contractor.
Make every project more efficient with Dewalt
This tool set is the perfect choice for any professional or home mechanic. This 192-piece tool set contains an array of 1/4, 1/2 and 3/8 inch drive sizes, making it ideal for a wide range of applications.
Every piece in the set is crafted from durable chrome vanadium and features a polished finish for increased longevity. The impressive DirectTorque technology provides up to 50% more gripping power than conventional tools, ensuring bolts and screws are tightened correctly every time. In addition, the knurled control ring allows you to easily adjust the torque without having to remove your hand from the handle.
Another impressive feature of this set is its hand-stamped markings. These markings help to quickly identify the tool size, making it easier to locate the right size for the job. The set also includes a handy case that keeps everything organized and right at your fingertips.
Get this handy upgrade for less today
For anyone looking for a reliable socket set, Dewalt is the perfect choice. Its comprehensive set combines durability, power, and convenience — all for 65% off for a limited time!