Take Dinnertime to the Next Level With the Best Dining Sets Under $200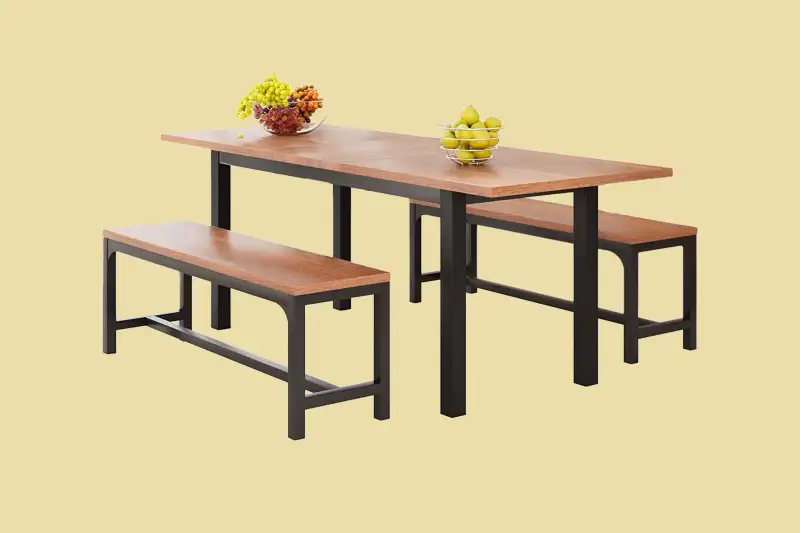 Dinnertime is one of the most important parts of the day. It's when families come together to catch up, share stories, and enjoy a delicious meal. But if you're dining on an old, rickety table, it can be hard to make the experience special. That's why we've found the best dining sets that you can buy for under $200.
You don't need to spend a fortune to give your dining area an upgrade. Amazon has some of the most stylish and affordable dining sets that won't break the bank. Whether you're looking for a modern, minimalist set or something more traditional and classic, you're sure to find the perfect set for your home for under $200. Don't believe us? Check out the deals below!
Faux Marble Dining Table & Upholstered Chair Set: $179.99 (was $259.99)
Modern Rectangular Wood Dining Table & Chair Set: $169.99 (was $229.99)
Modern Oak Finish Drop Leaf Dining Table & Chair Set: $169.99 (was $179.99)
Large Walnut Extendable Dining Table & Bench Set: $179.99
Small Rustic Wooden Dining Table & Chair Set: $59.99 (was $79.99)
Wooden Counter Height Dining Table & Barstool Set: $159.99 (was $179.99)