Act Fast! The Ultra-Popular Echo Dot Is 50% Off Today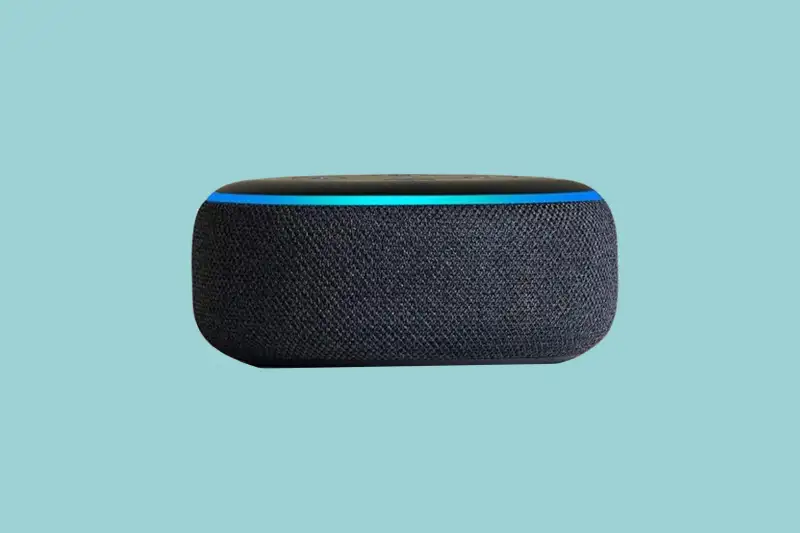 We'd all like to add a little bit of convenience to our daily tasks, and sometimes that convenience comes in the form of hands-free technology. Whether you want to use your voice to turn off the lights, check the news, or send a message to family members in other rooms of your home, today's innovative smart devices seem to do it all. If you want to add convenience to your day and upgrade your home's smart capabilities, you can get one of the most sought-after devices for half price today — the ultra-popular Echo Dot 3rd Gen. Read on to discover all the ways this innovative gadget can turn your home into a smart home.
Amazon Echo Dot 3rd Generation: $19.99 (was $39.99)
The Echo Dot 3rd Gen is a compact smart speaker with Alexa that's ideal for enjoying your favorite entertainment. It offers a rich, loud sound and can connect with other hands-free devices. Whether you're playing a song or movie from a streaming service or listening to a best-selling audiobook, you can pair it with a second Echo Dot to experience stereo-level sound quality.
This highly-rated smart speaker can be used in any room of the house for various purposes beyond entertainment. It can be connected to other devices throughout the house, so you can let the whole family know when dinner is ready without having to leave the kitchen. Use your voice to place 2-day shipping orders, get a weather update, adjust your home's thermostat, and more, all while protecting your privacy. The built-in microphone offers several layers of privacy protection, such as being able to mute the mic and delete recordings.
The Echo Dot is a convenient and fun gadget to have in your home, allowing you to control various devices with simple commands, keep you up to date on the latest news, and thousands of other programmed smart skills. Whether you want it to keep track of your fitness goals or monitor a game for your whole family to enjoy, this little smart speaker can do it all.
It's easy to see why the Echo Dot 3rd Generation has received nearly 835,000 five-star reviews on Amazon. Get one or more for your home today while it's on sale for only $20 and start taking advantage of all the smart capabilities this smart device has to offer!