Stay Toasty on a Budget With up to 65% Savings on Electric Heaters For Your Deck or Patio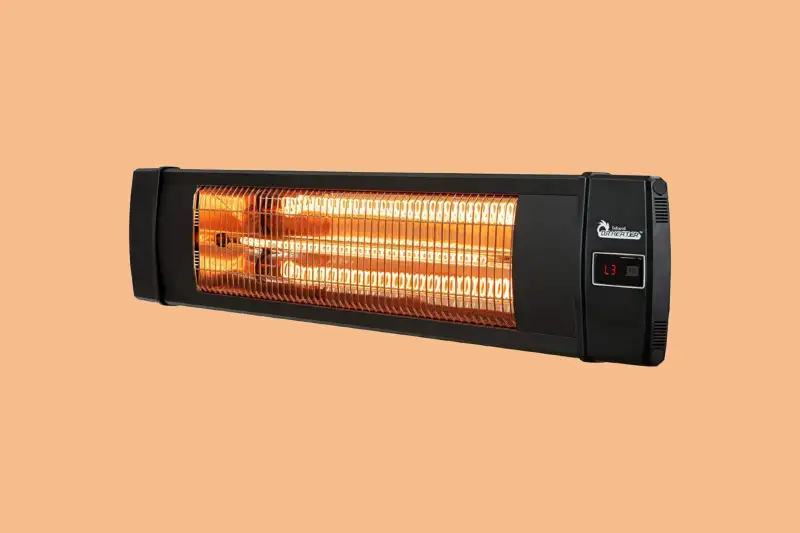 Winter is in full swing, which means that it's almost impossible to stay outdoors for too long. If you have a patio, you're going to want to invest in a good outdoor heater. A quality outdoor electric heater can make your patio cozy and inviting, even during the winter months. Luckily, Amazon has some amazing deals on electric heaters right now that'll save you hundreds of dollars, so there's no excuse not to stay cozy all season long.
We've gathered the best electric heater deals on Amazon right now to help you stay toasty on a budget. Choose from a variety of styles and colors to match your décor, with up to 65% savings on select models. Whether you're looking for a heater for your deck, patio, or balcony, you're sure to find the perfect solution for your outdoor space. Don't miss out — these deals won't last!
Outdoor Carbon Infrared Heater with Digital Display: $49.99 (was $139.99)
The Flamemore electric patio heater offers plenty of features that make it an ideal choice when looking for an efficient and reliable outdoor heating solution. With its infrared radiation technology providing fast heat output and adjustable power settings, along with its quiet operation combined with safety features and easy assembly instructions, this product takes the stress out of keeping warm during cold winter months.
Outdoor Carbon Infrared Heater with Three Power Settings: $83.99 (was $126.99)
Create a comfortable, clean, and efficient heating environment indoors or outdoors with the Dr. Infrared heater. It's an excellent choice for those looking for a safe, effective, and durable heater both inside and out. With its powerful heating capabilities and convenient remote control operation, this heater is sure to make any home more comfortable no matter what the weather conditions may be.
Outdoor Patio Heater with Triple Protection: $149.99 (was $289.99)
The Oraimo patio heater is the perfect solution for keeping warm and cozy, whether in the comfort of one's home or outdoors. This ETL-certified device has a triple layer of protection, making it an incredibly safe space heater for anyone to use. It has an energy efficiency ratio of up to 95%, meaning it can warm up instantly and transfer its heat directly to the body.
Outdoor Heater with Three Adjustable Heating Modes: $71.99 (was $159.99)
This patio heater offers three adjustable heating modes and tip-over protection with a waterproof design — perfect for both indoors and outdoors. Whether you are relaxing on your balcony, spending time outside in your garden or garage, or just snuggling up indoors, the Trustech patio heater is the perfect solution for keeping you warm all year round.
Outdoor Adjustable Temperature Carbon Infrared Heater: $80.99 (was $149.99)
The Sieane patio heater works well in all weather conditions, thanks to its waterproof exterior that is designed to withstand rain, snow, and dust — all while providing instant warmth to any outdoor space. Whether it's a patio, backyard, garage, or home, this heater can keep you warm quickly and efficiently.