Did You Know You Can Save up to 65% on Gap Apparel if You Shop on Amazon?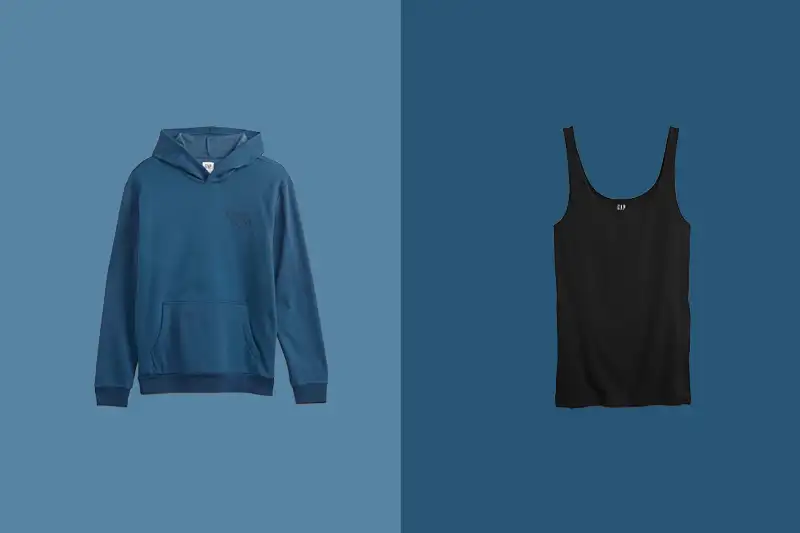 As the days start to get longer, brands are emerging from the icy fog to offer irresistible sales on winter apparel. Now is the best time to invest in classic base layers, denim jackets, lightweight hoodies, and more as brands try to clear out as much inventory as possible to make room for the new season. Whether you're buying clothes to get you through the rest of winter or stocking up on out-of-season items for the rest of the year, we have some amazing deals on apparel that aren't going out of style anytime soon.
Gap is currently having a massive winter sale on Amazon with discounts of up to 65% on timeless pieces that will keep you cozy and fashionable all year long. With so many different styles, colors, and sizes to choose from, this sale has something for everyone — and with discounts so steep, you can buy multiple pieces for yourself and loved ones without burning a hole in your pocket. Hurry and take advantage of these savings before they run out of sizes!
Women's Favorite Tank Top: $6.79 (was $12.99)
Women's Supersoft Knit Top: $17.00 (was $39.99)
Women's Button-Down Blouse: $32.99 (was $54.99)
Women's Ribbed Crewneck Sweater: $27.00 (was $59.99)
Women's High Rise Vintage Jeans: $24.50 (was $69.99)
Men's Everyday Crewneck T-Shirt: $8.00 (was $19.99)
Men's Textured Raglan Crew Top: $21.00 (was $59.99)
Men's Vintage Hooded Sweatshirt: $17.50 (was $49.99)
Men's Icon Sherpa Denim Jacket: $54.00 (was $119.99)
Men's Gap Logo Fleece Shorts: $20.99 (was $34.99)