'Where Has This Been all my Life?': Save 25% on This Migraine Relief Eye Mask With 16,000 Perfect Reviews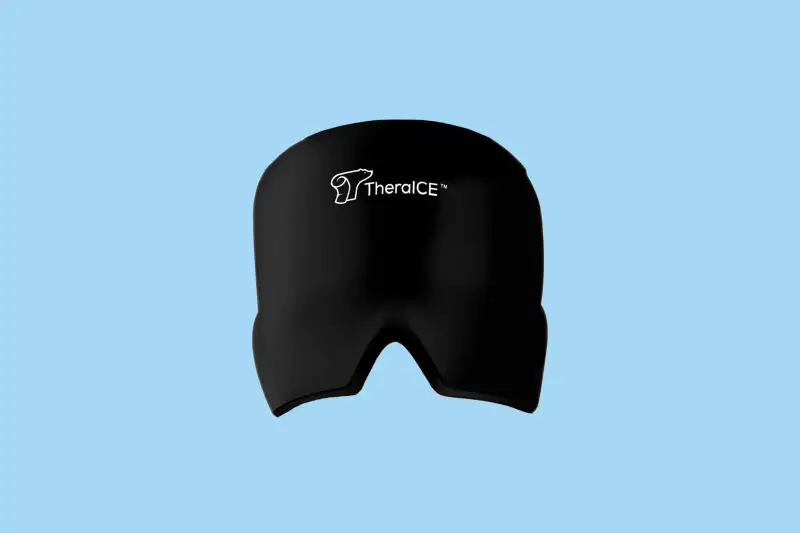 If you're among the millions of people worldwide who suffer from migraine headaches, then you know the debilitating pain and discomfort they can cause. The constant throbbing and nausea can make it almost impossible to focus or function throughout the day. Fortunately, there is hope for migraine sufferers thanks to the TheraICE Rx headache relief eye mask.
This revolutionary migraine relief eye mask is designed to provide soothing relief from the pain and discomfort of migraine headaches. It's made from a soft and stretchy material that feels comfortable against the skin and can be conveniently worn all day. It also has a built-in cooling technology which helps to reduce inflammation and relax the muscles in the head and neck. And with today's available discount, you can get this innovative headache relief mask for 25% off the original price.
Get instant relief from migraines with this eye mask
The TheraICE eye mask is the perfect natural cold therapy solution for those looking for relief from discomfort and inflammation. This one-size-fits-all ice cap wraps around the head, eyes, and face while providing 360° cooling relief. Its double-seam design ensures that it fits securely and comfortably on any size head.
The eye mask is easy to use and reuse. Simply place it in the included zip-back for two hours before use to get its full cooling effect. When worn, the soft gel design provides a soothing and comforting feeling that won't put any undue pressure on specific areas of the head. The dark color of the gel also helps to absorb more heat and provides better cooling relief.
Made with expert-grade cooling gel, this mask can be safely used on bare skin. It's designed to provide maximum comfort while providing reliable cold therapy. The flexible construction allows it to fit any face, head, or eye size while providing a snug fit that won't slip or move.
What makes this eye mask even more impressive is that it has over 16,000 incredible reviews on Amazon, so you can be confident that it will work for you. One satisfied customer wrote, "I have had migraines my entire life. There isn't a medicine I have not taken. This head wrap is a game changer if I can use it at the onset of a headache. Cold around the head really helps to calm inflammation and brings pain down. I also love how it covers the eyes and brings me to complete darkness. It's a comfort to have the entire head surrounded with cold instead of trying to balance an ice pack on one side."
The TheraICE eye mask has been proven to provide relief from migraine headaches quickly and effectively. So if you are looking for a way to get rid of your migraine headaches, then this eye mask is definitely worth considering. Plus, with the 25% discount, now is the perfect time to give this revolutionary migraine relief product a try for less than $30.