10 Ways to Transform Your Home for Less Than $10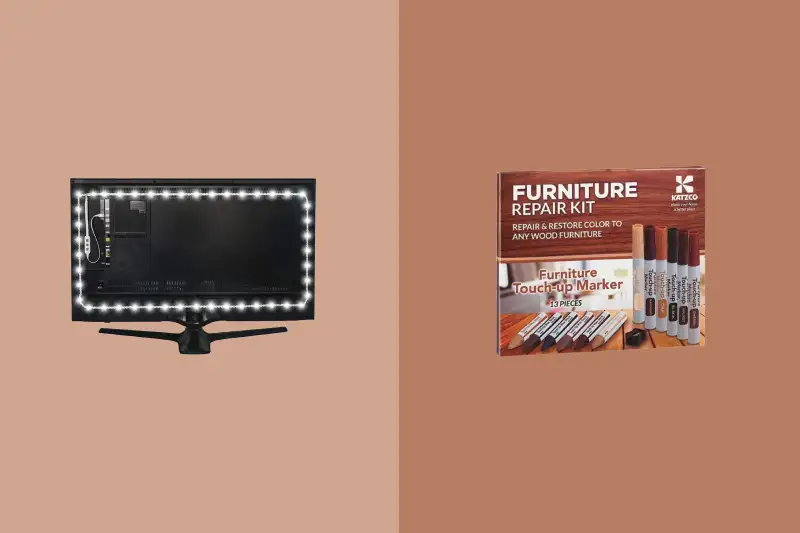 We all want to transform our homes into something fresh and inviting. But with the rising costs of home improvement projects, it's difficult to get the look we want without breaking the bank. That's why we've rounded up 10 everyday products to transform your home for less than $10. From kitchen upgrades to cleaning products and more, you can make simple and cost-effective changes to your home without going over your budget.
It doesn't take much to make a big impact in your home. A few simple upgrades can spruce up your living space and add that extra touch of style. With these awesome deals, you can add a splash of color and a few meaningful touch-ups to your home. See how you can make a big impact on your everyday life with these clever products that cost less than $10.
Howard Products Wood Polish & Conditioner: $9.98 (was $14.98)
Polish, condition, and protect your wood surfaces with Howard Products wood polish & conditioner, which boasts a protective coating of carnauba wax and beeswax, along with conditioning oils to help keep wood from drying and fading.
Katzco Wood Furniture Repair Kit: $8.99 (was $15.99)
Katzco's wood furniture repair kit is the perfect tool to quickly and easily cover up unsightly scratches, nicks, and discoloration on furniture, cabinets, beds, and more!
Stardrops The Pink Stuff Cleaning Paste: $5.97
Experience the 'miracle' of The Pink Stuff from Stardrops — an all-purpose cleaning paste that works on any surface, removes any stain without scratching, and lasts longer than other liquid detergents. Save time, space, and money with this magical product!
Iron Out Spray Gel Rust Stain Remover: $4.97
Iron Out spray gel is ideal for removing the toughest rust stains from most surfaces in and around the home, making it perfect for regions with hard water and high iron!
Grout Pen White Tile Paint Marker: $8.99
Make your old grout look brand new with Grout Pen's easy-to-use, waterproof, non-toxic colorant and sealer pens, perfect for any bathroom or kitchen!
Livelynine Brushed Nickel Wallpaper: $8.99 (was $15.00)
Transform your appliances with Livelynine's vinyl wallpaper: a self-adhesive, waterproof, and oil-proof stainless steel contact paper that promises no fading for years!
PracticalWs Glossy Marble Wallpaper: $6.99 (was $16.99)
Transform your kitchens, bathrooms, and furniture effortlessly with this glossy marble wallpaper. It is easy to apply, can fit into any size or shape, and offers an authentic marble look that brings any space to life.
Rabbitgoo Rainbow Window Privacy Film: $9.98 (was $10.99)
Give your windows a chic update with the Rabbitgoo window privacy film, featuring a striking rainbow pattern and strong sun-blocking capabilities that protect your skin and furniture from UV rays while adding a touch of style to your home.
Power Practical LED TV Backlight: $7.59 (was $14.87)
The Power Practical TV LED light strip is an effective and attractive solution for anyone looking to enhance their home theater experience. You can be sure you're making a great purchase with Power Practical's one-year warranty on all of its products and friendly customer service.
Richer House Floating Wall Shelves: $7.99 (was $8.99)
Upgrade your decor with the Richer House floating shelves that feature two easy installation options, durable construction, and a compact design that will complement any space regardless of its size.