Wallet-Friendly Cleaning: Save up to 30% on Hoover Vacuums Until Midnight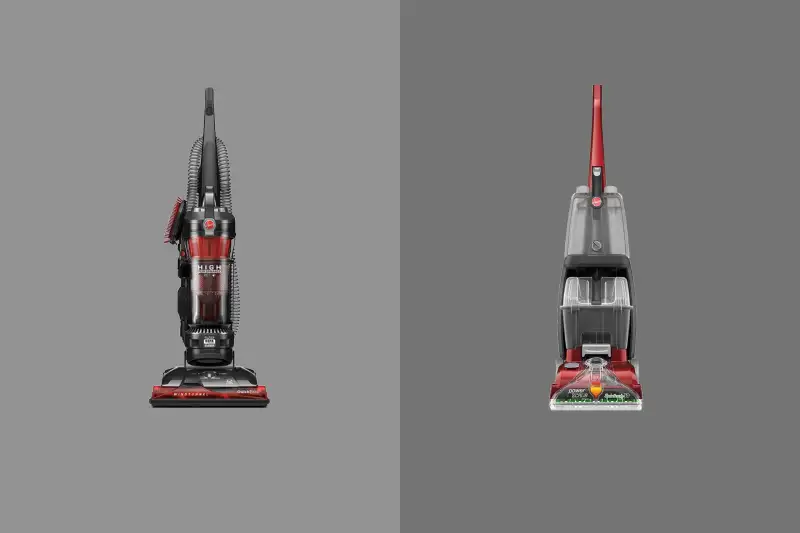 Keeping your house clean is no easy task, especially if you've got kids, pets, or both. Dishes and laundry always seem to pile up, leaving little time for you to give your floors the attention they truly need. If you're tired of handing out your hard-earned cash to keep your carpets and floors pristine and want to cut down on cleaning times, Hoover has the deals for you. Until midnight tonight, you can save up to 30% on Hoover vacuums and carpet cleaners — saving you money in your wallet and time spent on cleaning your floors. Take a look at some of the top Hoover deals available right now and find the right machine to tackle all your floor-care needs.
Hoover Onepwr Cordless Handheld Vacuum: $83.26 (was $99.00)
The Hoover Onepwr handheld vacuum cleaner is the perfect tool for quick pickups, delivering cord-free convenience with a removable and rechargeable battery and an onboard crevice tool for hard-to-reach areas. It's ideal for use in your car too!
Hoover WindTunnel 3 High-Performance Vacuum: $169.99 (was $249.99)
With the Hoover High-Performance WindTunnel 3, you can experience powerful cleaning with its quick pass brush roll, WindTunnel 3 technology, 4-position height adjustment, and multiple attachments. Easily switch from hard floor to carpet for deep, even cleaning. It even includes a pet turbo tool for precise, pet hair cleaning.
Hoover WindTunnel 3 Max-Performance Vacuum: $177.00 (was $219.99)
We love our pets, but there's no denying they add lots of dirt, debris, and fur to our homes. The Hoover Max-Performance WindTunnel 3 is perfect for tackling stubborn pet hair and odors. It features powerful suction, carbon HEPA filtration, and a range of multi-purpose pet tools to meet all of your cleaning needs.
Hoover Power Scrub Deluxe Carpet Cleaner: $159.00 (was $239.99)
Having carpets is great, but they can be a hassle to clean. With the Hoover Deluxe Power Scrub machine, you can experience superior deep-cleaning power, faster drying times, and even cleaning. It features Spin Scrub brushes and Heat Force technology so you can go back to walking comfortably on your carpets in no time.
Hoover Power Scrub Elite Carpet Cleaner: $169.00 (was $189.99)
Clean your carpeted floors with the Hoover Elite Power Scrub cleaner, featuring a Spin Scrub system for deep-embedded dirt, Quick Clean Mode for fast dry time, large capacity tanks, automatic detergent mixing, and a bonus storage mat. No more spending big bucks on a cleaning company thanks to Hoover!