Casper Is Having A Rare Sale on the Original Hybrid Mattress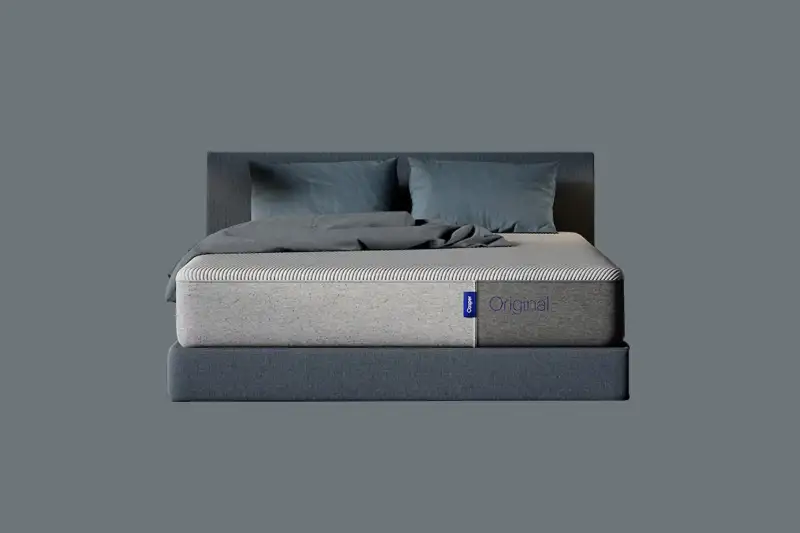 Getting a good night's sleep is essential for your overall health and well-being, and the quality of your mattress plays a huge role in the quality of your sleep. That's why it's extremely important to invest in a mattress that works for you. Casper mattresses are some of the best you can buy — but they have a hefty price tag to match. If you're intested in Casper's highly-rated mattresses, you won't want to miss this super rare 20%-off sale that's going on right now.
Whether you're a single sleeper, a couple, or a family, the Casper Sleep Original Hybrid Mattress is designed to provide maximum comfort and support with its unique combination of springs and foam construction. The queen-sized mattress will fit perfectly in whatever room you're looking to set it up in. Plus, it's 20% off right now!
Enjoy a good night's sleep with Casper
The hybrid mattress offers an innovative approach to mattress shopping. With three zones of targeted support, the mattress provides proper spinal alignment. Softer foam around the shoulders provides relief to the upper body, while firmer foam underneath the spine helps maintain alignment.
Here's what one shopper had to say about their experience sleeping on it, "I knew that my old mattress was not working well anymore, but I had no idea of how much it was keeping me from having a good sleep. The pains I was waking up with and blaming on old age are barely there now. This mattress is wonderful."
The AirScapeTM layer of perforated breathable foam increases airflow and helps with heat circulation so that you remain cool throughout the night. The resilient springs provide lift and support, coupled with a firmer border around the edge of the bed for additional support when entering and leaving.
Save 20% off Casper's best-selling mattress
Overall, the Casper Sleep Original Hybrid Mattress brings together the best of two worlds: memory foam and spring technology. Experience the comfort for $300 less with a limited-time discount on this mattress.