Save 25% on National Geographic Activity Kits That Help Lower Your Kid's Screen Time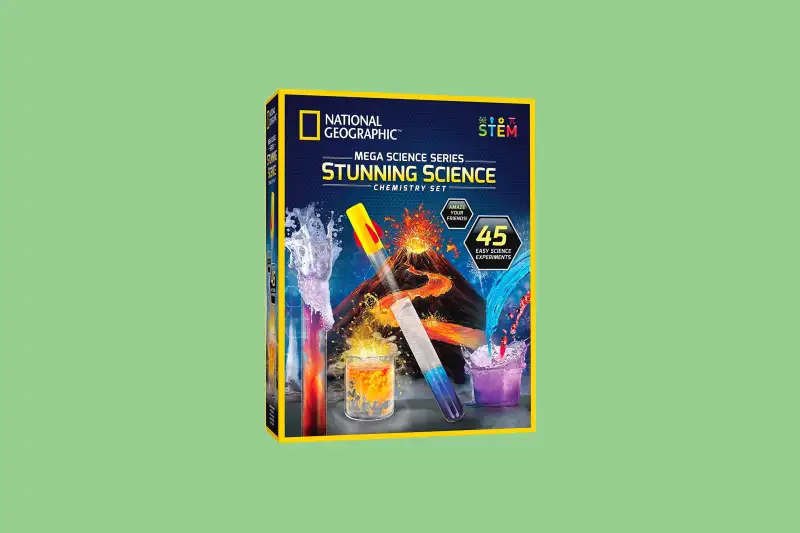 It's no secret that screen time has been a hot topic in recent years, and for a good reason. We all want our little ones to experience the world, but we can't forget that sometimes it's healthy for them to turn off their screens and spend some time with simple, hands-on activities. That's why we've found the perfect alternative to TVs and tablets that will keep your kids entertained and even help educate them — we're talking about National Geographic activity kits, which are now on sale for up to 25% off.
These kits contain all the supplies and instructions kids need for fun and educational activities related to a common theme. From creating their own crystal garden to exploring geology and chemistry, there's something here for children of every interest. And best of all, it doesn't involve more screen time. Your kids will have a blast doing these creative activities while learning something too. So click through this post to learn more about these National Geographic activity kits, and make sure you take advantage of the available discounts today.
Amazing Reactions Chemistry Set: $29.99 (was $39.99)
The Amazing Reactions Chemistry Set is packed with over 45 science experiments and real scientific tools, making it the perfect STEM gift for curious kids.
Stunning Science Chemistry Set: $27.99 (was $34.99)
Explore the fizzy, bubbly reactions of science with the Stunning Science Chemistry Kit, featuring over 45 easy experiments and kid-friendly instructions to help children learn the scientific process and important fundamentals of chemistry.
Earth Science Experiment Kit:$23.89 (was $29.99)
The Earth Science Kit lets curious kids explore 15+ STEM activities, from growing crystals to building volcanos, and provides a learning guide to teach the science behind the experiments.
Mega Fossil Excavation Kit: $20.49 (was $24.99)
Unlock a world of prehistoric fossils with the Mega Fossil Dig Kit — it's the perfect STEM gift for boys and girls, featuring 15 genuine fossils, tools of the trade, a 16-page learning guide, and much more.
Ultimate Erupting Volcano Kit: $13.99 (was $16.99)
The Ultimate Volcano Kit offers 3X more eruptions and exciting sounds with pop crystals, plus real volcanic rocks, a reusable volcano mold, easy-to-follow instructions, and a full-color learning guide. It's the perfect STEM project that's sure to make kids excited about science.
Ultimate Crystal Garden Kit: $14.49 (was $16.99)
This Crystal Garden Growing Kit is an unforgettable combination of STEM learning and art, allowing kids to watch crystals grow and color the included evergreen and cherry trees in just 6 hours.