Save over 50% on This Strange Gadget That Relieves Neck Pain in Just 10 Minutes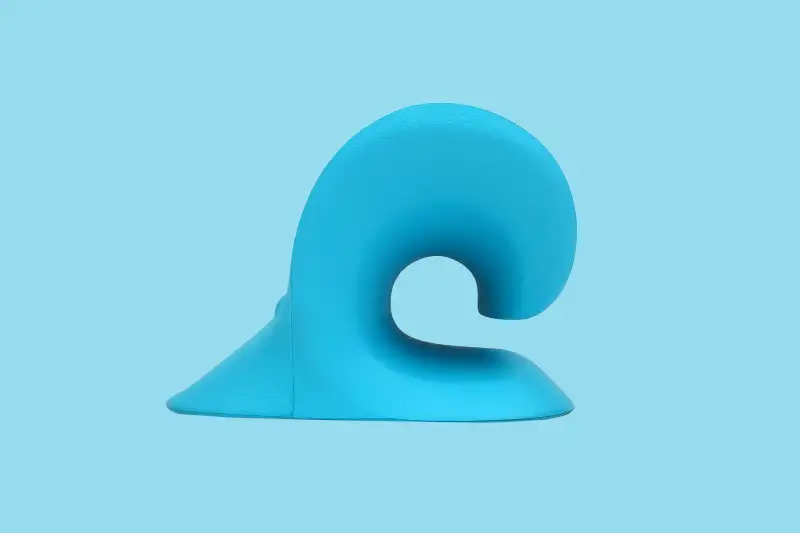 People worldwide suffer from neck pain, which can be a real drag on daily life. Chronic neck pain can lead to poor posture, muscle fatigue, and discomfort with certain movements. Finding a solution to alleviate neck pain can also feel like an uphill battle — but not for long! We've discovered a new device that thousands of customers swear by for instant pain relief. The Chiropractic Pillow Neck Stretcher reduces neck and shoulder pain in just 10 minutes, and now you can get it for over 50% off for a limited time.
Say goodbye to neck stiffness
This clever gadget works wonders to reduce tension in your neck and shoulders and can be used in the comfort of your own home without needing to visit a chiropractor, get massage therapy, or take medications. This neck and shoulder relaxer puts gentle but effective pressure on your neck muscles and bones to help relieve pain and tension. Plus, its unique design ensures it will fit comfortably around your neck and shoulders so you can use it anywhere, anytime.
The neck and shoulder relaxer is a revolutionary device for TMJ pain relief and cervical spine alignment. It provides simple and effective physical solutions to soothe away neck stiffness and help restore the proper cervical curvature. The dense and soft foam design provides a sturdy, lightweight, and comfortable foundation for this product.
This cervical traction device provides relief from neck pain in just 10 minutes, while also reducing discomfort from bad posture, arthritis, and other conditions related to neck strain. It's designed for short-term use only and cannot be used as an ordinary pillow all night long. While this may take some time to get used to, the Neck Stretcher is well worth the effort as you enjoy extreme comfort after you become accustomed to it.
Pain-free at half the price
The Chiropractic Pillow Neck Stretcher is an excellent product for those looking for relief from neck pain and discomfort. It offers a practical solution that can be used in the comfort of your own home, and the compact design makes it easy to use and bring along on trips. Get quick relief from neck strain for half the price — act now and get this neck and shoulder relaxer for 50% off!