Save 25% on Nespresso Products and Wake up to Barista-Quality Coffee Each Morning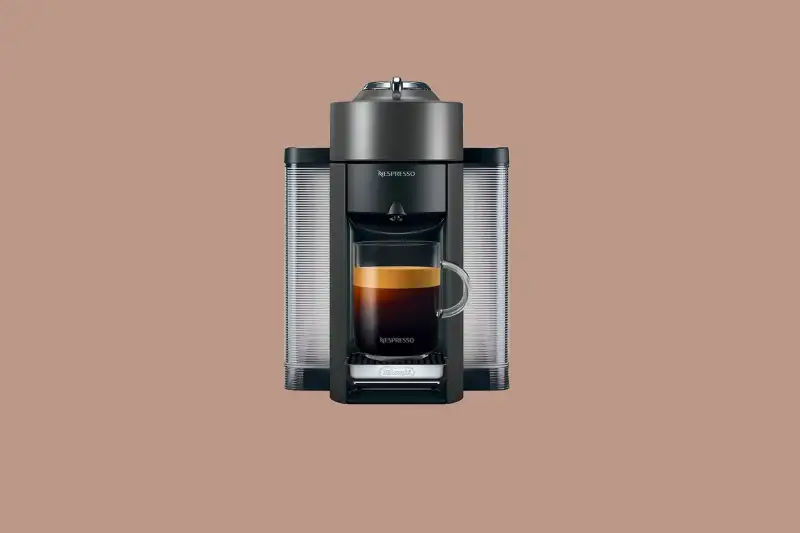 Everyone loves a good cup of coffee, and there's no better way to begin your day than with a delicious, freshly brewed cup. With Nespresso, you can make barista-level coffee drinks and espresso shots in the comfort of your own home. With Amazon's special offer, you can save 25% on some of the best Nespresso coffee machinesand make your morning routine even better.
Nespresso coffee and espresso machines are designed to make your coffee-making experience as simple and enjoyable as possible — in as little as 25 seconds, you can make a variety of coffee options, from espresso to lungo. We've also thrown in a couple of cool accessories that'll take your java station to the next level — they're over 25% off for this week only, so don't miss out on these deals!
Nespresso Vertuo Next Coffee and Espresso Machine: $134.25 (was $179.00)
The Nespresso Vertuo Next Coffee and Espresso Machine by De'Longhi is a great way to make coffee and espresso from the comfort of your own home. This machine is capable of making coffee, espresso, and iced coffee with just the touch of a button. It also features an innovative 25-second heat-up time and energy-saving automatic shut-off.
Nespresso Inissia Espresso Machine: $133.00 (was $169.00)
The Nespresso Inissia Espresso Machine by De'Longhi is an ideal choice for espresso aficionados—from subtle espressos to robust lungos, this machine is a barista-grade companion for truly delicious coffee in your home. It provides a user-friendly classic espresso experience that all types of coffee drinkers can enjoy, giving you café quality beverages at home.
Nespresso Vertuo Coffee and Espresso Machine: $229.87 (was $269.00)
The Nespresso Vertuo Coffee and Espresso Machine by De'Longhi is a great choice for those looking to up their coffee game. With the touch of a button, you can make single-serve coffee or espresso in just 25 seconds, giving you the perfect cup of coffee every time — plus, the milk frother gives those drinks an extra creamy texture that's identical to café-style cappuccinos.
DecoBros Tempered Glass Nespresso Capsule Holder: $29.87 (was $42.99)
The DecoBros storage drawer is an impressive way to keep your coffee capsules organized. If you're a lover of Nespresso treats, this product is a must-have! It has a space-saving design that allows it to fit underneath most Nespresso brewers, and it can store up to 48 small capsules or 24 larger capsules. It's made of strong tempered glass that won't easily break, so you can count on it being around for a long time.
Stainless Steel Refillable Nespresso Coffee Pods: $26.99 (was $34.99)
This refillable coffee pod is an excellent choice if you're looking for a durable, reusable, and cost-efficient coffee capsule. It's eco-friendly and will help you reduce waste while giving you delicious espresso each time. Made from premium-grade stainless steel, these pods can save a lot of money because they can be recharged and reused for a long time.