Both Cats and Cat Parents Are Obsessed With Automatic Feeder That's 35% Right Now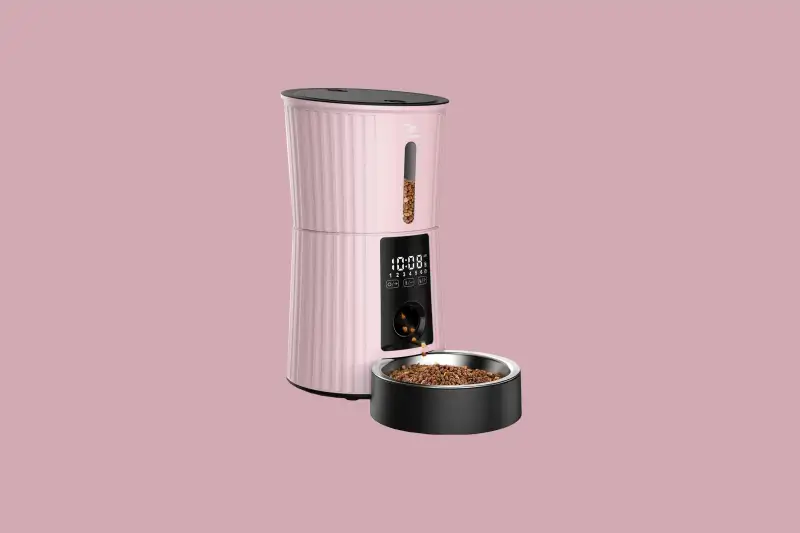 Pet owners know how important it is to feed their furry friends on time. But with a busy schedule, it can be hard to ensure your pet is getting the right amount of food at the right times. If you're a cat owner, then you may have heard about the Petory timed automatic cat feeder—a revolutionary automatic feeder for cats and other small, and medium-sized dogs. This amazing product is nearly 35% off right now, making it an even better deal for both cats and their owners.
This feeder not only dispenses the right amount of food, but it's also programmable, so you can customize the feeding times and amounts according to your cat's needs. Plus, it's made from high-quality materials and has an easy-to-clean design. We all love a good deal, and this one certainly fits the bill. So if you're looking for an easy and affordable way to feed your cat, this automatic feeder could be the perfect solution.
The Petoryautomatic feeder is a great choice for pet owners who want to give their cats and small dogs perfectly portioned meals with precise timing. It's designed with a digital timer that can be set for up to 6 meals throughout the day, allowing you to customize the feeding schedule for your pet. Each meal can be portioned in up to 50 portions, or you can program custom intervals if you want your pet to eat slower.
The feeder also features an airtight storage container that prevents your pet from getting extra food if the feeder is moved or rocked. Not only does it keep food fresh and dry, but it also features a dual power supply with a battery backup, so it will keep dispensing even when the power goes out. The design also includes a desiccant bag to prevent moisture damage, making sure food stays fresh and dry while lasting your cat or small dog up to 20 days.
The Petory timed automatic cat feeder is also easy to clean with a removable hopper and bowl that can be disassembled and put in your dishwasher. Plus, it is made of BPA-free plastic and stainless steel, making it healthy and safe for pets. All in all, this product is a great way to make sure your pet stays nourished while you're away without having to worry about them overeating.