Save 33% on This Time-Saving Pet Grooming Kit That Pet Owners Wish They Bought Sooner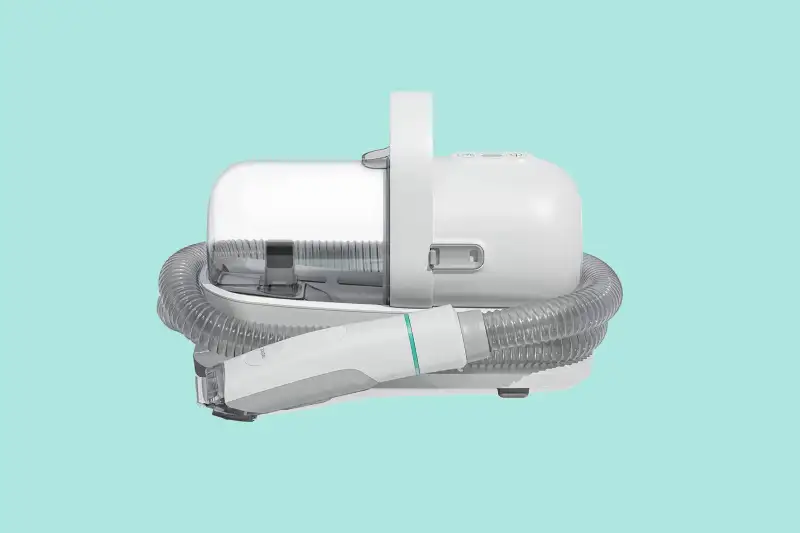 Taking care of your pet's grooming needs doesn't have to cost an arm and a leg. The Neabot pro pet grooming kit is the perfect solution for pet owners looking to save money while still providing their furry friends with professional-level pampering. This highly-rated product is currently 33% off, so it's the perfect time to invest in a grooming kit that your pet will appreciate.
Enjoy the benefits of at-home pet grooming
The Neabot grooming kit offers many features that make it a great value for pet owners looking to save money. First off, it provides professional-level grooming at home for a fraction of the cost of going to a dog groomer. Plus, its low noise level ensures that your pet won't be scared or uncomfortable during the process.
The kit also comes with several attachments to make grooming easy and efficient — whether you're trying to trim nails or brush out tangles, there's an attachment that can help get the job done quickly and safely. And finally, its vacuum attachment helps to quickly remove excess hair, ensuring a thorough clean-up process every time.
Now is the perfect time to invest in this pet grooming kit. Not only is it currently on sale, but it has also been praised by many dog owners who have already tried it out — which means you can rest assured knowing that you're investing in quality construction and materials that will ensure long-term use and value for your money. Plus, once you make this investment, it will pay for itself after just one successful grooming session at home. No more regular trips to the salon needed!
"I used to spend 2 hours shaving my shitzhu/pikignese mix. Now it takes me 20 minutes! It isn't as quiet as I thought it would be so it took a few times to get him to come near me with it on. I would brush his older brother with it and it helped ease his fear of the sound. But I am absolutely thrilled how quickly I was able to get him shaved!" One five-star reviewer wrote. "I always struggled grooming around his face and neck but with the vacuum pulling his hair forward it was a breeze to do[...]Definitely worth the cost to save on time, having to clean up afterwards and a much better job with the end result than ever in the past!! I can't believe I never got one sooner!"
Save money on grooming trips
If you're looking for an affordable way to provide professional-level grooming services for your pup without having to break the bank on expensive salon visits, then look no further than the Neabot pro pet grooming kit! This highly-rated product is currently on sale, so now is the perfect time to invest in it to save time and money in the long run. Don't miss out on getting a great deal that both you and your pet will be thankful for.