Pit Boss vs. Traeger: Which Is the Better Pellet Grill?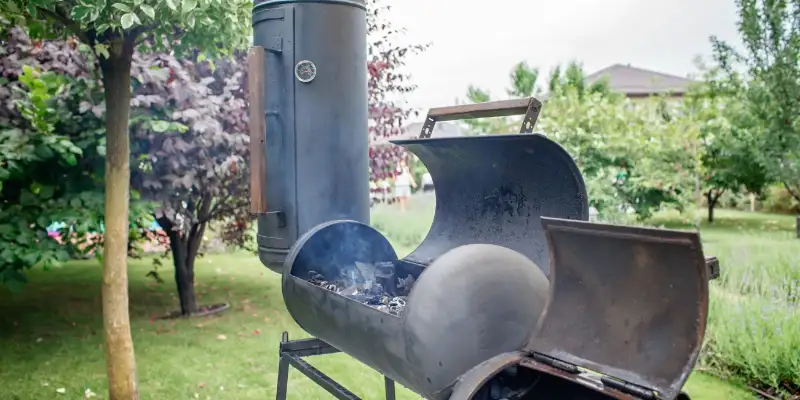 Are you looking for the perfect pellet grill to make a perfect meal for your family and friends? You're in luck because this post will compare two of the finest pellet grills on the market: Pit Boss and Traeger. Wondering which one is the better pellet grill? That's what we're here to answer.
In this blog, we'll discuss how these two grills compare in terms of features, quality, price and more. We'll also provide unbiased opinions and straightforward pros and cons to help you make the right decision for your cooking needs. Whether you're a novice or an experienced griller, this comparison will help you find the perfect pellet grill for your next cookout or backyard barbeque.
Pit Boss pellet grills
Pit Boss pellet grills are well known for their quality construction and long-lasting performance. These grills are constructed from stainless steel with heavy-duty components that can withstand extreme temperatures. They also feature a unique Duplex Burner system that utilizes direct and indirect heat to provide consistent cooking temperatures. Pit Boss pellet grills come with various features, such as large hoppers for larger cuts of meat, digital temperature control and removable ash pans for easy cleanup.
Pros
Heavy-duty quality construction
Double burner system provides even heat distribution
Affordable price point
Cons
Limited range of digital temperature control settings
Pellet consumption rate may be high
Traeger pellet grills
Traeger pellet grills are known for their ease of use and wide range of cooking capabilities. Like Pit Boss models, Traeger grills are constructed from high-quality materials like stainless steel, making them durable and reliable. What makes these grills so unique is they feature a built-in Wi-Fi connection, allowing you to remotely control your grill with your smartphone or tablet. Additionally, they come equipped with a large hopper that can hold up to 24 pounds of pellets for extended cook times, as well as digital temperature control settings that allow you to adjust your cook temperatures with ease.
Pros
Sophisticated digital temperature control system
Built-in Wi-Fi connection enables remote access
Large hopper offers extended cook times
Cons
More expensive than other brands
Limited availability of replacement parts
Choosing your ideal pellet grill
Temperature control
Temperature control is an important factor when choosing any type of grill or smoker. Both Pit Boss and Traeger pellet grills offer excellent temperature control capabilities enabled by specialty language algorithms that dynamically adjust the fuel input based on the desired temperature set by the user. Additionally, both brands provide digital readouts that show the exact temperature inside the grill at any given moment.
Price
Price is always an important factor when it comes to purchasing any type of outdoor equipment — and pellet grills are no different. Depending on the model and included features, Pit Boss pellet grills typically range in price from $300 to $1,000 while Traeger pellet grills typically cost between $400 and $1,200.
Maintenance and cleaning
When it comes to maintenance and cleaning, both brands offer easy-to-use tools that can help keep your pellet grill in top condition. Pit Boss offers a wide selection of cleaning accessories such as special brushes and cleaning solutions as well as replacement parts if needed. Traeger also has simple cleaning solutions and provides recipes, tips and tricks to get the most out of your pellet grill experience.
Warranty
Both Pit Boss and Traeger offer generous warranties on their products which include coverage for defects in materials or workmanship as well as general wear and tear issues over time. The warranty period varies for each product but generally covers one year from the purchase date or longer depending on usage levels.
Conclusion
Both Pit Boss and Traeger are excellent choices when looking for a dependable pellet grill that can provide quality results for many years to come. Ultimately, your choice will depend on your preferences and needs. While there may be some differences in terms of features and price points, either option can be a great addition to any backyard setup to enjoy grilling in the great outdoors.