Save $25 on This Electric Spin Brush That Makes Cleaning Easier and Faster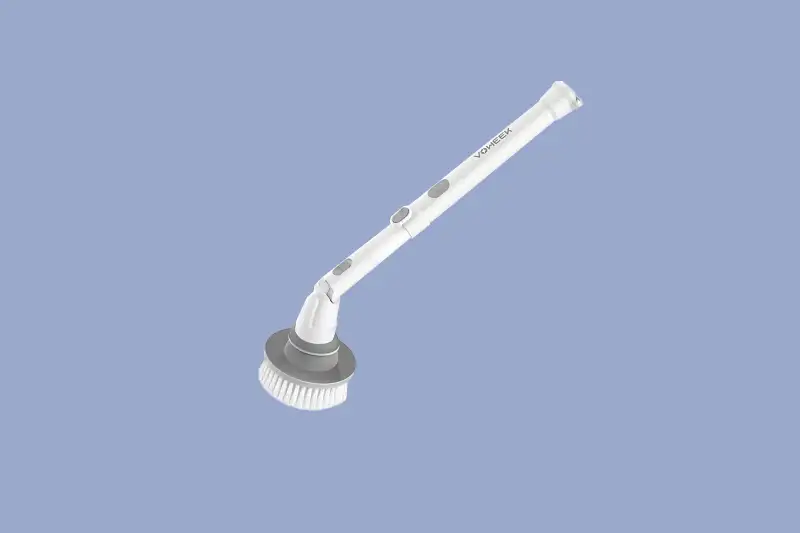 We get it: sometimes scrubbing those hard-to-reach areas of the bathroom or kitchen can be tiring and take up your precious time. That's why any product that eases the burden of cleaning is a winner in our books. We are excited to introduce you to one of the best cleaning gadgets you'll find this year — a brush! But it isn't any ordinary brush — it's an electric spin scrubber that does all the cleaning for you.
Voweek Electric Spin Scrubber: $64.99 (was $89.99)
Our top pick for cleaning has to be the electric scrubber from Voweek. Its cordless design gives you better reach into the tight corners of your home, and its four replaceable cleaning heads make switching between tasks a breeze. Plus, you can save 28% on this electric spin brush — making it one of the best deals out there when it comes to effortlessly keeping every surface spotless.
The electric spin scrubber offers a powerful and efficient cleaning system for bathrooms, tubs, tiles, and floors. This cordless cleaning brush boasts a maximum spinning power of 300 RPM and lasts up to 1.5 hours after just a quick charge. The extendable stainless steel handle adjusts from 27 inches to 43 inches, and the accompanying brush heads have three adjustable angles, allowing you to easily reach hard-to-clean places without having to kneel or bend over.
The scrubber comes with four specialized brushes, including a hard flat brush for larger surfaces, a corner brush for curves and uneven areas, a small flat brush for detailed work, and a pointed brush for getting into tight spaces. All of the brushes have long bristles that are designed not to shed or scratch any surfaces. Although it should be kept away from water, this spin brush does resist splashes and can be used with detergents to help loosen stubborn stains. Additionally, the scrubber is quite portable and comes with an included hook for easy storage.
Overall, the Voweek electric spin scrubber is an excellent choice for those looking to quickly and effectively clean bathroom fixtures, floors, and more. Get it now for almost half the price before the sale ends!