Turning Your Home Into a Spa Is Cheaper Than You Think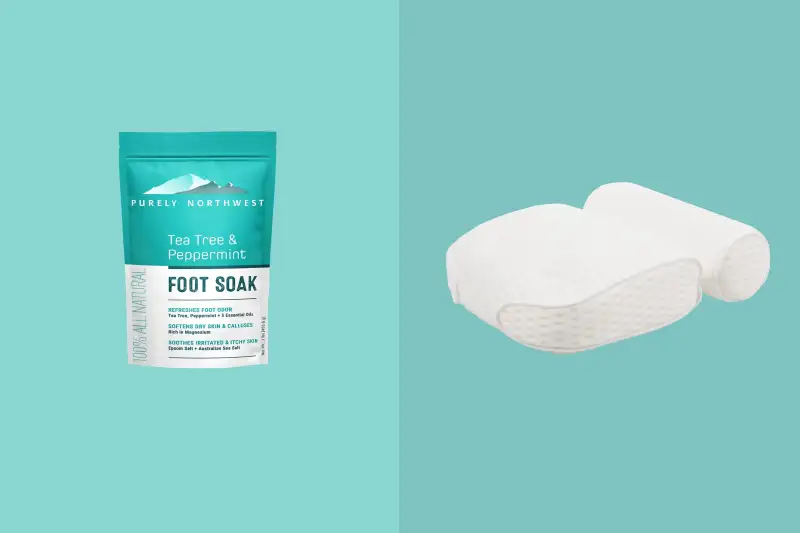 When it comes to taking care of yourself, it's essential to make sure you're taking the time to relax and treat yourself. Spa visits are a great way to relax, but they can be heavy on the wallet — but that doesn't mean that you can't create a spa-like experience at home on a budget.
Turn your home into a spa without breaking the bank. We've found the perfect self-care products on Amazon with discounts up to 65% off. Take advantage of these amazing deals and unwind in luxury without the hefty price tag. Are you ready to upgrade your home and make your own spa oasis? Check out Amazon's top picks starting at just $10 — self-care doesn't get any better than this!
Exerscribe Vybe Premium Muscle Massage Gun: $64.55 (was $174.99)
Exerscribe Red Light Therapy Body Wrap: $119.99 (was $159.43)
Medical King Foot Spa with Heat, Massage, & Jets: $54.99 (was $79.99)
Renpho Eye Massager with Heat & Bluetooth:$51.79 (was $129.99)
Aeroivi Bathtub Spa Cushion Pillow Headrest: $30.99 (was $39.99)
Sdara Skincare Microneedling Derma Roller: $10.99 (was $15.97)
Znocuetod Cold Face Mask with Gel Beads: $10.99 (was $18.99)
Purely Northwest Tea Tree Oil & Peppermint Foot Soak: $15.93 (was $29.95)