Deal Alert! Snow Joe Winter Essentials Are up to 40% off Right Now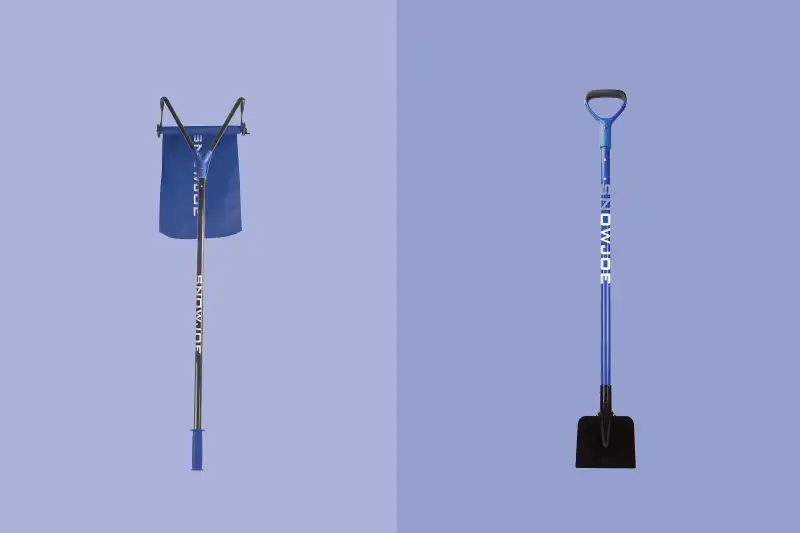 Winter season is here and with it comes the hassle of having to shovel snow off your driveway and sidewalks. Even if you don't live in an area that sees a lot of snow, it's always helpful to have some tools on hand in case of a surprise snowstorm. If a snow blower has been on your wishlist for 2023, but the hefty price tag is keeping you from buying it — we have some good news! Snow Joe is currently having a massive sale on its winter essentials that can save you hundreds of dollars.
If you want to get through winter without breaking the bank, then you've come to the right place. In this post, we'll share some of the best snow-busting tools you can find in Snow Joe's limited-time sale. We're talking powerful shovels, snow blowers, brooms, and more, so you can tackle all your winter tasks with ease and savings. With these winter essentials, you can quickly clear driveways, sidewalks, and rooftops in no time.
Snow Joe The Original Telescoping Snow Broom + Ice Scraper: $14.57 (was $24.99)
Snow Joe 28-Foot Max Reach Snow Removal Roof Rake: $67.87 (was $79.00)
Snow Joe Shovelution Strain-Reducing Snow Shovel: $39.99
Snow Joe Heavy Duty Impact-Reducing Steel Ice Chopper: $19.99
Snow Joe Cordless Snow Shovel, Battery + Quick Charger Kit: $181.76 (was $199.00)
Snow Joe Cordless Snow Shovel Bundle w/Cover + Ice Dozer: $153.99 (was $199.00)