Amazon Slashed Prices 40% on This Standing Desk That Has 13,000 Perfect Reviews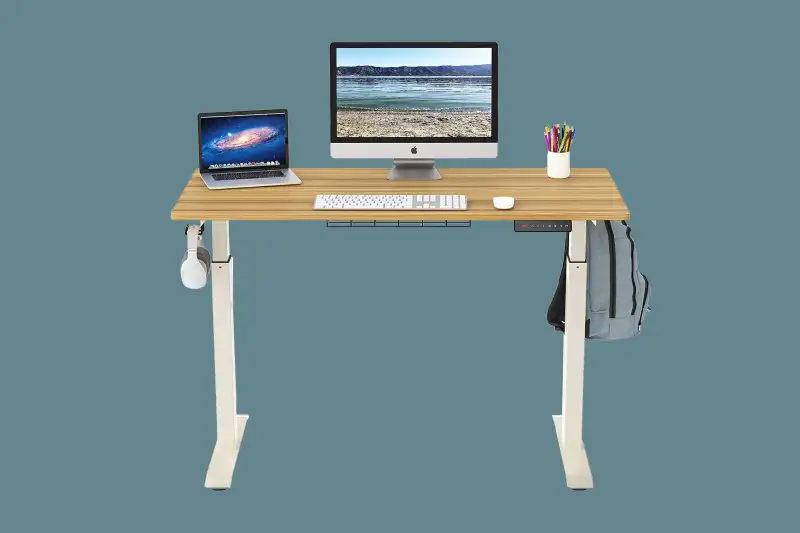 It's 2023 — our days of slouching in front of a computer for 8 hours a day need to go. It's time to elevate your office game with a standing desk. Standing desks can help increase focus, productivity, and energy levels while also reducing the risk of chronic diseases. The best part? Contrary to popular belief, it is possible to find a high-quality standing desk at a budget-friendly price.
Amazon has a range of options, but there's one standing desk that takes the cake. The SHW adjustable standing desk has over 13,000 perfect ratings; buyers love the impressive functionality and stability at a lower cost compared to other options on the market. Not only is it easy to assemble, but it also includes a discreet cable management tray and a digital keypad with memory settings for added convenience.
Need more reasons to love this desk? It's currently 40% off on Amazon, which means that you can save over $100 if you buy it today!
Take Your Productivity To the Next Level
The SHW adjustable standing desk is the perfect solution for those looking to upgrade their workspace. With four preset options easily accessible from a digital display handset, adjusting your desk's height between 28-45 inches has never been easier.
This standing desk is fitted with a motorized lift system that transitions effortlessly between sitting and standing, while telescopic support ensures convenience and stability. The desk includes a grommet to help organize cords and cables to create a tidier workspace.
The quality design and practical features of the SHW standing desk make it an attractive and reliable choice for a home office. It's compact, sturdy, and affordable at 40% off if you buy it today. Don't miss out on this limited-time deal to take your productivity to the next level!