Save 60% on This Speaker That Transforms Your Room Into a Starry Night Sky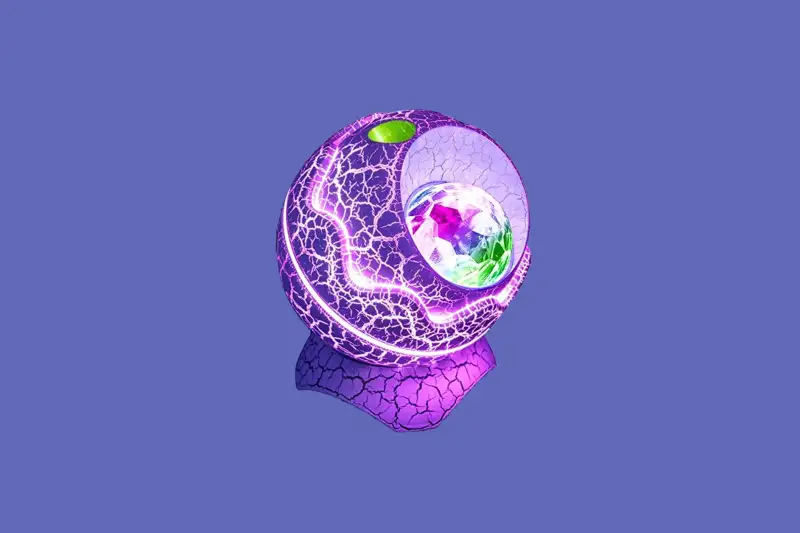 While often overlooked, a space's lighting is one of the most impactful factors in creating the overall vibe of the room. For example, warm light makes a space inviting and relaxing, while cold light creates a clean look that can foster productivity. If you're looking for a simple, affordable way to upgrade your space, then adjusting a room's lighting is definitely the way to go. If classic warm and cold lighting isn't quite special enough for the room you have in mind, then you should check out this unique lighting solution that's truly out of this world.
A spectacular view of the stars from your bedroom
The Rossetta Star Projector transforms any room into a starry night sky and adds a little bit of light and magic to any atmosphere. As if that wasn't awesome enough, this projector also functions as a Bluetooth speaker, making it perfect for bedroom decor, house parties, or just adding some cozy vibes to your living room. The best part? This gadget is 60% off right now, which brings the price down to just $35.
The unique lighting solution is a remarkable combination of a night light, white noise machine, music player, and galaxy projector. It offers an incredible audio and visual experience with 14 vibrant colors to project stars, nebula clouds, and a spectacular view of the night sky that can be enjoyed in any bedroom or living room. This 4-in-1 star projector also features 19 popular white noise sounds which provide relaxation and calmness, making it perfect for a peaceful night's sleep or meditation.
The remote control allows you to control color lighting, projection mode, brightness, speed, music selection, volume, and timer. You can also set an auto-off timer of either 1 or 2 hours, or it will automatically power off after 4 hours if you forget to set the timer.
The Rossetta Star Projector is perfect for creating a fun atmosphere in any room. It makes an excellent addition to bedrooms, kids' rooms, game rooms, home theaters, ceilings, weddings, anniversaries, and parties. Get yours now for 60% off!