You'll Wonder How You Lived Without These 10 TikTok Kitchen Gadgets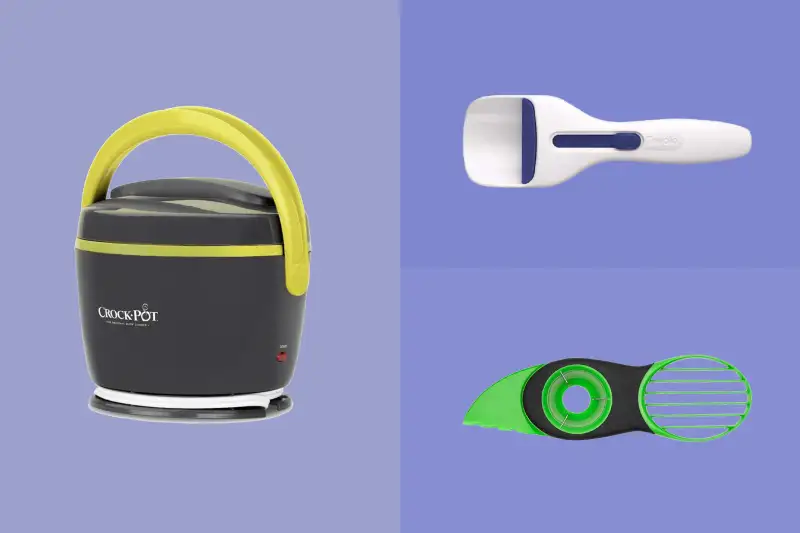 TikTok has completely revolutionized the way we entertain ourselves and how we shop. From food trends to weird kitchen gadgets, the video-sharing app makes it easy to discover new ways to make life easier. So, if you're looking to upgrade your kitchen gadgets, why not start with the ones you've seen on TikTok?
In this post, we'll share the top 10 kitchen gadgets that went viral on TikTok, from the most revolutionary to the most practical. So, if you've been wondering what all the hype is about, we've got the answers for you. From jar openers and scoopers to microwave covers and cookers, you'll be surprised at just how much time and energy these devices can save you in the kitchen. Read on to find out which gadgets you won't want to be without!
Crockpot Portable Electric Lunch Box: $37.93 (was $39.99)
Fullstar All-in-1 Vegetable Chopper: $39.98 (was $44.99)
Tovolo Scoop With Silicone Plunger: $10.04 (was $10.59)
5-in1 Multifunction Jar Opener: $8.99 (was $9.99)
Magnetic Microwave Food Cover: $27.95 (was $29.95)
Nonstick Silicone Egg Ring Molds: $6.99 (was $7.99)
Oxo Good Grips Avocado Slicer: $8.99 (was $11.95)
Creck'Em Egg Cracker and Spoon Rest: $9.95 (was $11.99)
Fasta Pasta Microwave Cooker: $17.99 (was $19.99)
KPKitchen Pancake Batter Dispenser: $21.59 (was $27.99)