Save up to 40% on the TikTok-Famous O-Cedar Mop That Has Shoppers Dumping Their Swiffers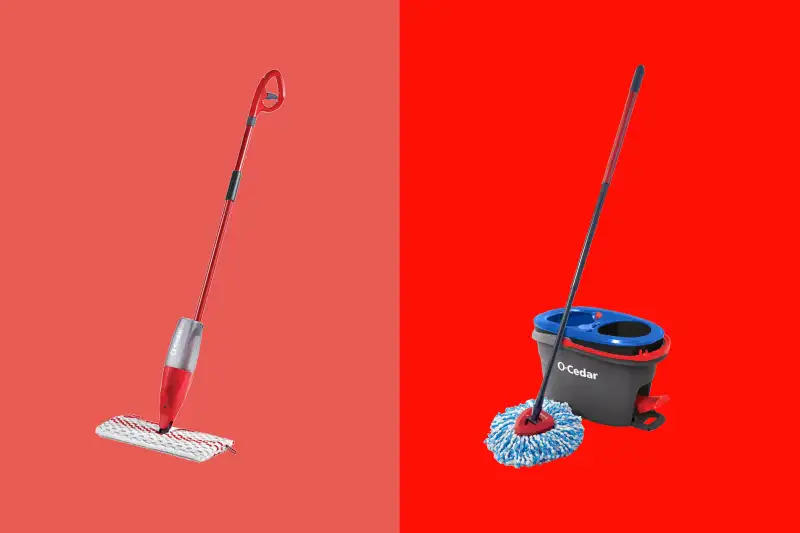 There's something undeniably satisfying about CleanTok videos. If you're looking to amp up your cleaning game, the O-Cedar EasyWring Microfiber Spin Mop has become a must-have tool in the TikTok world — and we totally get why. From its super absorbent mop head to its spinning bucket design that wrings out excess water with ease, this mop is sure to make any cleaning project much easier and more efficient. Watching the videos of before and after transformations really makes us want to take out our mops and get to work!
Watching a mop clean with its magnetic self-wringing bucket is captivating enough to have racked up hundreds of thousands of views on TikTok. Not only that, but it means an end to tedious mopping with hands and the need for special cleaning solutions. The soulful combination of efficiency and convenience makes it worth its weight in gold, calling attention to why these mops are so popular. Surprisingly, the set is available for up to 42% off on Amazon — making it even easier to give your home that perfectly spotless look without spending a lot.
O-Cedar EasyWring RinseClean Microfiber Spin Mop & Bucket: $56.94 (was $74.97)
The O-Cedar EasyWring Microfiber Spin Mop is a mop designed to make mopping easier and more efficient. It features an easy-to-use spin cycle that wrings out excess water from the mop head, making it easier to clean floors without leaving behind streaks or puddles of water. Additionally, the microfiber material of the mop head traps dirt and dust particles, making it better at picking up dirt than traditional cotton mops.
O-Cedar ProMist MAX Spray Mop: $27.80 (was $47.97)
The O-Cedar ProMist MAX Spray Mop is an ideal choice for cleaning your home. It features a lightweight design and removes dirt, grime, and over 99% of bacteria with just water. The mop is equipped with an advanced microfiber pad that traps tiny dirt and dust particles without leaving streaks or scratches on the floor. Additionally, the mop includes a double-sided pad that flips 180 degrees to allow for a larger coverage of your floors without having to stop and change the mop pad.