7 Travel Essentials for Women Who Love to Travel Light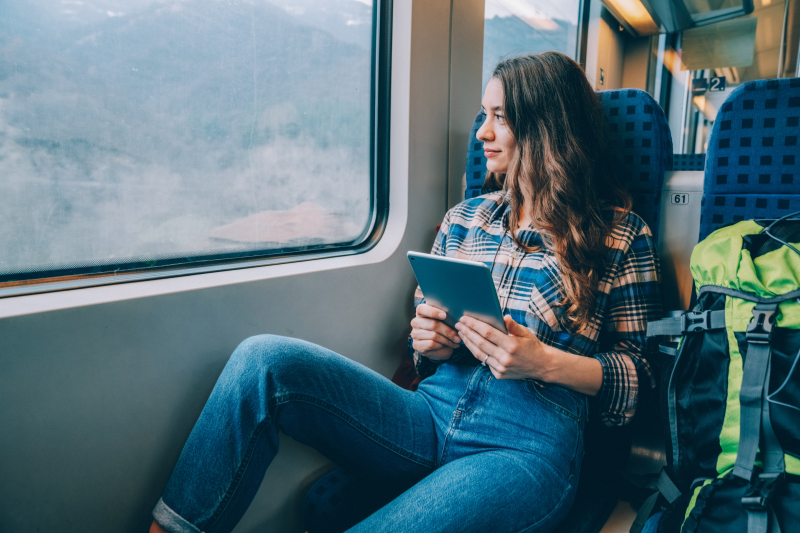 For women who have a passion for travel, the art of packing light is a game-changer. Traveling with fewer belongings not only makes your journey more convenient but also allows a little extra room for souvenirs and mementos if you wish. Embracing a minimalist approach to packing doesn't mean sacrificing style or comfort; it's about curating a well-thought-out selection of versatile items that serve multiple purposes. Whether you're embarking on a weekend getaway or an extended trip, having the right travel essentials is crucial to ensure you're prepared for any situation without the burden of excessive luggage. Here are seven must-have travel essentials for women who love to travel light, helping you streamline your packing process and embark on unforgettable journeys with ease.
Travel-sized toiletries
Instead of lugging around full-sized bottles of toiletries in your carry-on duffle bag or luggage, invest in travel-sized containers to carry your favorite products. Alternatively, look for multi-purpose products to minimize the number of items you need to bring. Don't forget to pack essentials like sunscreen and a small first-aid kit to keep yourself protected and prepared for when you're outside.
Versatile clothing
When it comes to travel clothing, versatility is key. Opt for items that can be mixed and matched to create multiple outfits. A classic white shirt, a comfortable pair of jeans or leggings and a versatile dress that can be dressed up or down are essential staples. Choose fabrics that are wrinkle-resistant and quick-drying, allowing you to look fresh and put-together throughout your travels.
Lightweight jacket
A lightweight, packable jacket is a travel essential, regardless of the destination or season. Look for a versatile jacket that provides both warmth and protection from wind and rain. Consider a jacket with multiple pockets to keep your essentials close at hand and minimize the need for a bulky bag.
Compact footwear
Shoes can quickly become the heaviest items in your luggage. Opt for a pair of comfortable and stylish walking shoes that can handle various terrains. Depending on your travel plans, a pair of versatile sandals or flats can be great for a casual outing or be dressed up for a night out.
Packable daypack
A packable daypack is great for women who love to explore on foot. Choose a lightweight and foldable daypack that can be easily stowed away when not in use. This way, you can carry your essentials, like a water bottle, sunscreen, a camera and a guidebook, while keeping your hands free.
Compact tech gear
Technology is a crucial aspect of modern travel, but it can also add weight to your luggage. Opt for a lightweight and compact laptop or tablet for staying connected on the go. A portable charger is a must to keep your devices powered throughout your adventures. Consider using a universal adapter to charge your electronics in different countries.
Travel-sized laundry kit
Packing light doesn't mean sacrificing cleanliness. A travel-sized laundry kit, including detergent and a sink stopper, allows you to wash your clothes on the go and re-wear them throughout your trip. This eliminates the need for packing multiple outfits and keeps your luggage light and manageable.
Traveling light doesn't mean sacrificing comfort or style. It's about packing strategically and choosing versatile items that serve multiple purposes. By embracing a minimalist approach and packing essential items that cater to your travel needs, you can enjoy more on your journey. Invest in quality travel essentials that are lightweight, durable and practical. Whether you're exploring new cities, hiking in nature or relaxing on a tropical beach, these seven travel essentials for women will ensure you're well-prepared for any travel experience.