Amazon's #1 Best-Selling Under-Desk Treadmill Is Over $100 Off Right Now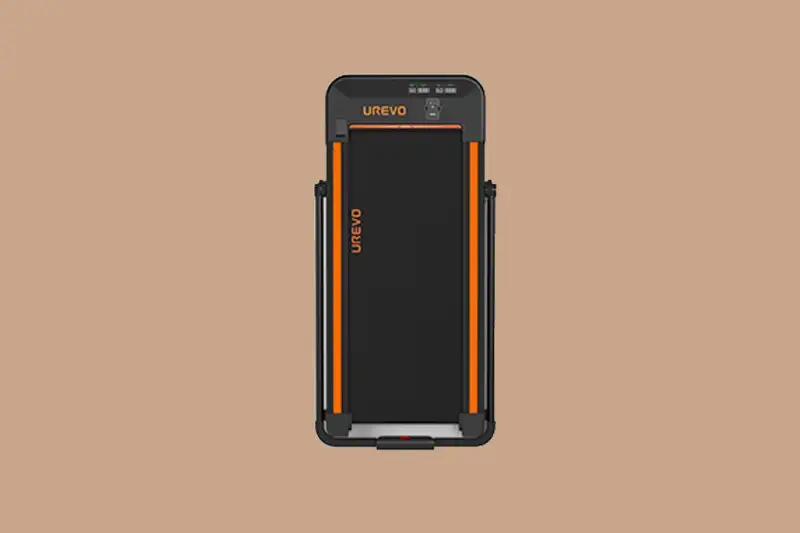 Are you looking for the perfect way to be productive at work while staying active? We've got great news; Amazon currently has a great deal on one of its best-selling gadgets right now — the Urevo 2-in-1 under-desk treadmill.
This device provides a unique opportunity to keep your body in motion while still keeping up with your workload. It also comes with a remote control for more convenient operation. So, if you're ready to get active while staying productive, don't miss out on this incredible opportunity to save over $100!
Get fit while staying productive
This electric folding treadmill is the perfect addition for anyone looking for an affordable workout solution. It features a 17-inch widened running belt that provides a comfortable and unrestricted running experience. The five layers of non-slip running belt, combined with the Silica gel column support, absorb shock to provide cushioning for the user's knees, muscles, and joints.
To make staying fit that much easier, the treadmill also comes with a remote control to conveniently change the speed or stop the treadmill with ease. And because of its non-assembly design and space-saving design, you can use the treadmill right out of the box and save space at home with its collapsible design.
The LED display allows you to track your progress in real-time — speed, distance, time, and calories — while exercising. What makes this machine truly stand out is its dual-purpose design; both as a treadmill for running and as an under-desk walking machine that allows you to exercise during work hours.
Save space and money
The Urevo 2-in-1 treadmill offers an unbeatable solution for anyone looking for an effective workout without spending too much money or space. With its sturdy build and ease of use, it is an ideal choice for the modern fitness enthusiast. Buy this compact treadmill today and save $100 on your purchase.