'It's Like Wearing a Warm, Cozy Hug': Homebodies Are Obsessed With The Shark Tank-Famous COMFY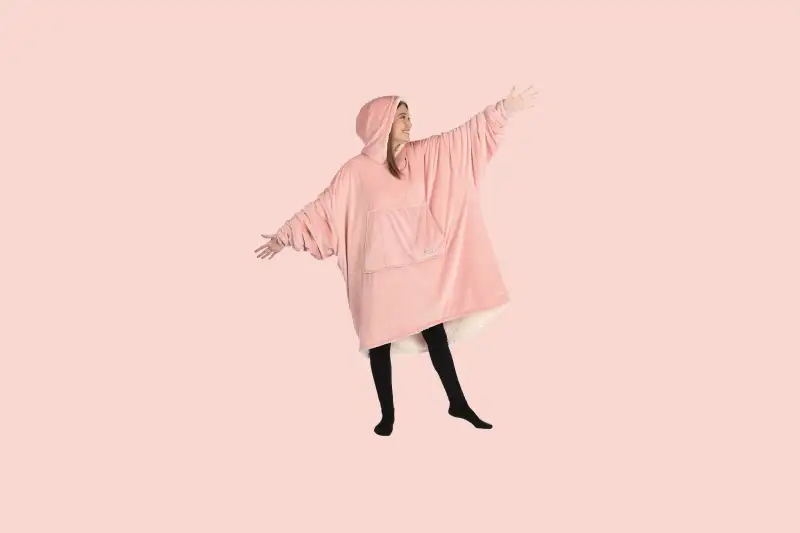 If you're anything like us 'homebodies', you find nothing better than a cozy night in with your favorite TV series and snacks. And with the winter season already upon us, nights like this have become our favorite way to spend time at home. What better way to make these cozy nights even cozier than with the Shark Tank-famed COMFY?
This oversized wearable blanket has been a hit among homebodies everywhere, and we are here to tell you why! The one-size-fits-all blanket allows you to snuggle up in its softness and it's available in plenty of colors that will match every living space — there's no doubt that the COMFY is the perfect investment for a cozy winter night, and you can get yours for 20% off.
A hug in a blanket
The COMFY wearable blanket is perfect for a cozy night in or gifting to a homebody in your life. Made with luxurious fleece microfiber on the outside, and premium fluffy sherpa on the inside, this cozy invention ensures ultimate comfort and warmth. To make it even better, the blanket includes a large plush hood and oversized sleeves for extra warmth and comfort.
It is giant in size and perfect for taking along to outdoor barbeques, camping trips, beaches, sleepovers, or wearing around town. It allows for freedom of movement and does not drag on the floor like many traditional blankets. As an added bonus, it can be gifted on any occasion! Birthdays, bridal showers, weddings, anniversaries, team gifts — this functional and fashionable blanket is sure to be appreciated by any recipient.
One buyer on Amazon says, "I recently purchased the Comfy, a product that was featured on Shark Tank, and I have to say that it has completely exceeded my expectations[...]One of the things I love most about the Comfy is its versatility. It's made from a super soft and plush material that feels amazing to the touch, and it comes in a variety of colors and sizes to suit everyone's preferences. I also appreciate the fact that it's machine washable, so it's easy to keep clean. But the real selling point for me is how comfortable the Comfy is. It's like wearing a warm, cozy hug all day long. I find myself reaching for it whenever I'm feeling a little chilly or just in need of some extra comfort."
The COMFY oversized wearable blanket is a must-have because of its long list of features — it keeps you warm while making sure you look stylish while wearing it. The fabric used is soft and durable, ensuring a comfortable experience with every use. Don't wait: get your hands on the latest fashion statement today!