The Best Heart Rate Monitors for Your Money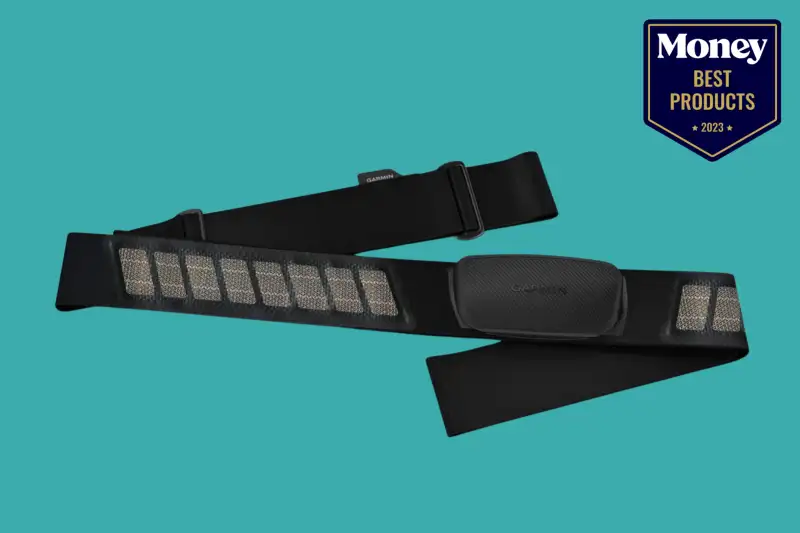 As Benjamin Franklin once said, "An ounce of prevention is worth a pound of cure." The importance of staying on top of your health can't be overstated — and what better way to do that than by investing in a heart monitor? These devices allow you to track your heart rate and monitor any changes, so you can be aware of any potential issues before they become serious.
In this article, we'll take a close look at the highest-rated heart rate monitors in 2023. We'll discuss each product's pros, cons, and features. Plus, we'll share our expert buying tips so you'll know which features to prioritize while shopping for the ideal heart monitor for your needs. So, if you're looking for an easy way to monitor your cardiovascular health, keep scrolling.
Best Overall: Polar H10 Heart Rate Monitor
Most Reliable: Garmin Heart Rate Monitor
Most Compact: FACEIL Fingertip Heart Monitor
Most Versatile: KALINCO Heart Rate Tracker
Most Comfortable: Wahoo TICKR Heart Rate Monitor
Comparing the Finest Heart Rate Monitors of 2023
List Price: $84.95 - $87.49
With its impressive accuracy, easy-to-wear design, and Bluetooth connectivity, the Polar H10 Heart Rate Monitor is the best overall option on our list. Available in several color choices, this product monitors your cardiovascular activity in real time and can be used in combination with up to two compatible mobile applications and biofeedback devices at a time.
Featuring a chest-strap design, this pick has improved electrodes and comfortable silicone dots for secure wear and interference-free results. With this monitor, you can keep tabs on your heart health during activities and while at rest. Plus, the product is fully waterproof for up to 30 minutes, making it an ideal choice for swimming, water aerobics, fishing, and other similar activities.
This monitor easily detaches from the chest strap, which is machine-washable for convenient maintenance. With two size options to choose from, easy-to-adjust features, and flexible materials, achieving the right fit is a breeze. Whether you're looking to track your fitness or monitor your general health, this heart rate tracker is the top choice.
Pros
Precise, accurate results
Impressive 400-hour battery life
Fully waterproof for up to half an hour
Cons
Not suitable for 24-hour monitoring
Some users report irritation of sensitive skin
List Price: $69.99
The Garmin Heart Rate Monitor is an incredibly valuable tool for those looking for reliability and ease of use. The real convenience of this device lies in its impressive battery life. With a battery that'll last over three years, you don't have to worry about recharging your monitor after every session or having to purchase extra batteries every few months. Plus, the tracker is Bluetooth-compatible and offers precise, real-time results.
This product features a soft, adjustable strap that comfortably wraps around the chest and won't cause discomfort during wear. It also has a removable heart rate module and is machine-washable, making maintenance a breeze. The flexible strap is made from breathable, skin-friendly cotton material, and it's adjustable from 25 to 52 inches for a customized fit.
Additionally, with an operating temperature range of 23 to 122 degrees Fahrenheit, this monitor is perfect for cold-weather and warm-weather activities. Whether you're looking to measure and track your heart rate during intense cardio or just want to know how your body responds during your lightest workouts, this tracker will have you covered for years to come.
Pros
Machine-washable adjustable strap
Generous 3.5-year battery life
Fast, accurate readings
Cons
Not completely waterproof
No additional sizes or colors
List Price: $17.59
The FACEIL Fingertip Heart Monitor is an innovative and small device that's designed to provide accurate and fast readings of your heart rate, pulse strength, and oxygen saturation level. With its easy-to-read digital LCD display, you can get precise results in a matter of seconds. This product is lightweight and compact, and the included lanyard adds to its convenience and portability.
This heart monitor-oximeter combination is an essential tool for keeping an eye on important health metrics. It's powered by two AAA batteries, which are included. Plus, it features a user-friendly design and single-button operation for optimal convenience. In addition to the monitor, batteries, and detachable lanyard, you'll also receive a detailed manual and access to 24-hour customer service. Whether you're pursuing fitness goals or monitoring your general health, this heart rate tracker is an ideal choice for on-the-go and at-home use thanks to its portable construction and versatile design.
Pros
Measures multiple health metrics
Comes with two AA batteries
Automatically shuts off to extend battery life
Cons
Doesn't come with a carrying case
Goes through batteries quickly
List Price: $35.99
The KALINCO Heart Rate Tracker is an all-in-one device that revolutionizes how you work out and monitor your health. Not only does this product monitor your heart rate, but it also measures your blood pressure, oxygen saturation levels, and sleep patterns for a complete picture of your overall health.
To add to its impressive functionality, this product can also be used as a calorie counter, alarm clock, and step counter. It features seven different sports modes including walking, running, cycling, skipping, badminton, basketball and football. The full-touch, 1.4-inch LCD screen will accurately display your steps taken, distance traveled, calories burned, and active minutes so you can stay focused on reaching your health and fitness goals.
This tracker's improved brightness levels allow for easy readability in bright or low-light conditions. On top of that, you can customize the watch face as well as view messages and notifications on the watch. The product also boasts a generous battery life of up to seven days and standby for more than 30 days after a full charge. With its multifunctional design, this heart rate monitor is an excellent choice for anyone looking for a full-featured health tracker with added convenience and practical features.
Pros
Sedentary alert reminds you to stay active
Available in multiple color choices
Backlit display for easy visibility
Cons
Doesn't support call answering or texting
May be too tight for some wrists
List Price: $49.99
Designed with comfort in mind, the Wahoo TICKR Heart Rate Monitor provides real-time heart rate and calorie-burn readings. The integrated chest strap offers a secure fit. With a weight of only 1.7 ounces and a 12-millimeter thickness, it's one of the lightest and slimmest heart rate monitors on the market, making it easy and comfortable to carry and wear.
This product is compatible with many popular training and calorie-counting applications including the brand's fitness app. Thanks to its ANT+ and Bluetooth connectivity, it can be used in combination with smartphones and GPS devices, simultaneously or separately. Plus, it can be paired with up to three devices simultaneously.
Suitable for swimming and other intensive activities, this health tracker also has an impressive water resistance rating of IPX7 and a 500-hour battery life. With its easy-to-use, dual-band technology and visible connection indicators, this heart rate monitor is an ideal choice for users of all activity levels.
Pros
Comfortable, adjustable strap
Slim, lightweight design
Long-lasting 500-hour battery life
Cons
Only comes in two colors
Results may be inconsistent at times
Buying Guide: Heart Rate Monitors
With so many options to choose from, finding the right heart rate tracker for you isn't always easy. As you're shopping, there are several important factors to consider. The following buying guide will walk you through each of these to help you find the ideal heart rate monitor for your needs and make an informed purchase.
Accuracy
When choosing a heart rate monitor, accuracy is one of the most essential factors to consider. It's important to read customer reviews to get a better understanding of how accurate the device is in real-world situations. Also, make sure to check if the device offers any type of calibration features so you can recalibrate it if you need to confirm its precision.
Comfort
Whether you wear it across your chest or on your wrist, a heart rate monitor should be comfortable without feeling too tight, loose, or bulky. Look for models that feature adjustable chest straps or wristbands so you can customize the fit to your liking.
Battery life
It's also important to check your preferred heart rate tracker's battery life before purchasing. Most products offer an average battery life of about two weeks, but some models last up to 30 days or more. You should also consider how often you plan on using the device. If you plan to use it regularly, then it's a good idea to invest in one with a longer battery life.
Connectivity
If you want to track data or pair your monitor with other devices, make sure the model you choose offers Bluetooth connectivity and is compatible with software and other apps. This will allow you to get more detailed insights into your workouts and health statistics over time.
Price
Price is another important factor when it comes to choosing a heart rate monitor. While there are many expensive models available on the market, there are also many affordable options that don't sacrifice quality or durability. Look for a model that suits your needs and budget without skimping on features, reliability, or accuracy.
Versatility
To get the most out of your purchase, look for a heart rate monitor that has a multifunctional design. In addition to tracking your heart rate, many products also measure your oxygen saturation, pulse strength, sleep habits, and blood pressure. Additionally, some trackers double as alarm clocks, calorie counters, media players, step counters, watches, and more.
Features
Determine what features are included with the product before making a purchase decision. Some monitors offer alarms, reminders, interval training capabilities, exercise modes, and other functions. If you want to use any or all of these features, check that they're included with your chosen model.
Brand reputation
A heart monitor's brand can affect its durability, performance, and customer service support. Choose a reliable brand that has a good reputation for producing high-quality products and providing excellent customer service in case anything goes wrong with your device.
Warranty
You should always make sure that the product you choose comes with a warranty that covers any defects or issues that may occur down the line. Most brands offer at least one year of warranty coverage for their heart rate monitoring devices. Choosing a product that comes with a warranty so you can enjoy the peace of mind of knowing that you're covered in case anything goes wrong with your device.
Display
Finally, consider how easy it is to read the heart monitor's display and whether it provides all the necessary information in an easy-to-understand way. Large displays often make tracking data easier, and choosing a backlit display can be helpful for viewing your readings in the dark or in low-light conditions.
People Also Ask
What are the benefits of using a heart rate monitor?
Heart rate monitors allow you to keep a close eye on your heart rate and other important health metrics, depending on the model. It can help you identify abnormalities, as well as positive or negative changes over time, so you can be aware of any issues and bring them to your doctor's attention or modify your behaviors and activity accordingly.
How accurate are heart rate monitors?
A heart rate monitor's accuracy depends heavily on its features, as well as how it's being used. Most modern models can provide reasonably accurate readings when worn correctly and kept away from interfering signals. Even with these measures taken into account, there may still be some discrepancies depending on the model.
Are heart rate monitors waterproof?
Many modern heart rate monitors are designed to be waterproof up to a certain depth rating so they can be used during water-based activities, like swimming or showering, without worrying about water damage. Be sure to check the manufacturer's specifications before purchasing a device to ensure it's suitable for use in water. Additionally, refer to the product's waterproof rating to determine how much it resists moisture. If you're looking for a product that can be used while swimming or showering, opt for one with an IPX8 waterproof rating.
How long do a heart rate monitor's batteries last?
A heart rate monitor's battery life will depend on which features are enabled, how often it's used, and what type of batteries it uses. For example, models that feature rechargeable lithium-ion batteries will have a longer battery life than those that use AA or AAA batteries. Battery life can range anywhere from a few hours to several years depending on features and usage, so it's important to check the product description before making a purchase to determine the estimated battery life of your chosen model.
Can I use a heart rate monitor with my smartphone?
Yes. Many heart monitors feature ANT+ or Bluetooth connectivity, allowing you to use them in combination with a wide range of compatible devices including most smartphones. But not all models offer this feature, so don't forget to check that your chosen model has connectivity capabilities before purchasing it.
Why Trust Us
Our commitment to customers begins with a carefully curated product selection process, ensuring we provide high-quality and reliable options. We meticulously vet each heart rate monitor, analyzing quantitative aspects, such as star ratings and review count, and qualitative factors, including review content and product features. Our dedicated team of bargain hunters consistently prioritizes your budget by meticulously scouring the market and identifying the best heart rate monitors available without ever compromising on quality or performance. Our panel focuses on presenting the pros and cons of each heart rate monitor and converting technical specs into understandable insights. We strive to ensure reliable, easy-to-understand heart rate readings with the top biofeedback devices.