Protect Your Car with Steep Savings on Weatherproof Floor Mats, Seat Covers, and More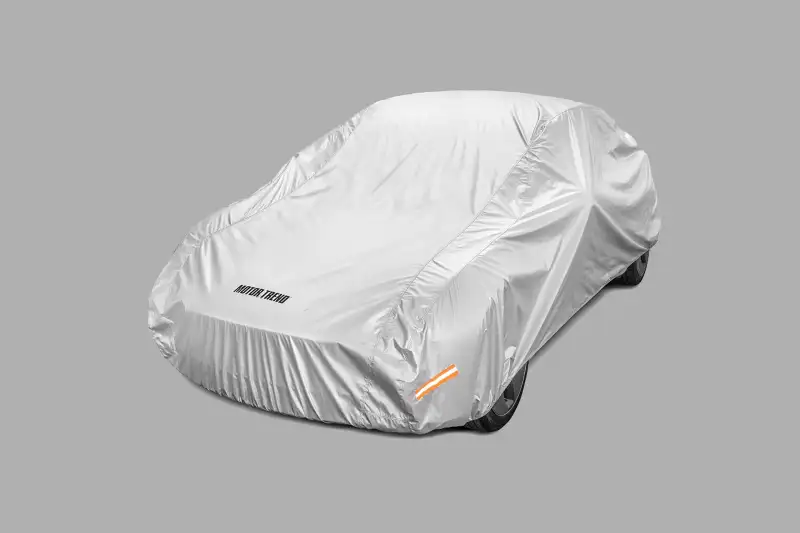 Whether your car is new or has a few miles on it, making sure it stays looking its best is probably a top priority. From sun damage, spills, and other everyday mishaps, it can be a challenge to give our vehicles the upkeep they need. One of the most important ways to protect your car is by ensuring it's equipped with the proper accessories, such as floor mats, seat covers, and more. Fortunately, we've found the perfect selection of weatherproof car accessories that are on sale right now. Take advantage of these great discounts and give your car a strong defense against unpredictable weather conditions and accidents.
Cat® Heavy Duty Rubber Floor Mats, 3-Piece: $38.24 (was $44.99)
The Cat® heavy-duty rubber floor mat set is designed to provide maximum weather resilience and total protection from spills, stains, and dirt with a flexible reservoir for mud, slush, and other debris. The trimmable edges ensure a perfect fit and its material is easy to clean, so you don't have to worry about a messy and sandy day at the beach ever again.
Motor Trend Gray Faux Leather Seat Covers, 2-Pack: $25.49 (was $34.99)
Upgrade your car interior with Motor Trend's luxurious faux leather car seat covers, featuring soft and waterproof microfiber material, high-density foam padding for comfort, rubber nibs to prevent sliding, front pocket storage, and a universal fit for most vehicles. Choose from a variety of styles to find the one that best matches your interior. Perfect for protection from kid and pet messes too.
Motor Trend Black Soft Touch Steering Wheel Cover: $14.43 (was $17.95)
Motor Trend's steering wheel cover provides a comfortable grip and protection against fading, cracking, and peeling. It features an ergonomic design and 100% airbag compatibility for sizes 14.5 - 15 inches. No more dull and cracked steering wheels.
Motor Trend Faux Leather Rear Bench Car Seat Cover: $25.94 (was $31.90)
Experience comfort and luxury with Motor Trend's faux leather seat covers for cars, trucks, and SUVs. Featuring a high-density foam lining, rubber nibs to prevent movement, and convenient front pockets for easy storage, it's the perfect car accessory for any vehicle.
Motor Trend SafeKeeper All-Weather Car Cover: $67.92 (was $79.90)
Don't miss out on this great deal on Motor Trend's All Weather Car Cover. It offers enhanced compounded comfort, waterproof layers, and protection inside and out for your vehicle in all seasons. Protect against ice, sun rays, or unexpected projectiles and keep your car looking like new, even if you don't own a garage.