Amazon Shoppers Call This Mini Composter 'A Game Changer' For Cutting Down Food Waste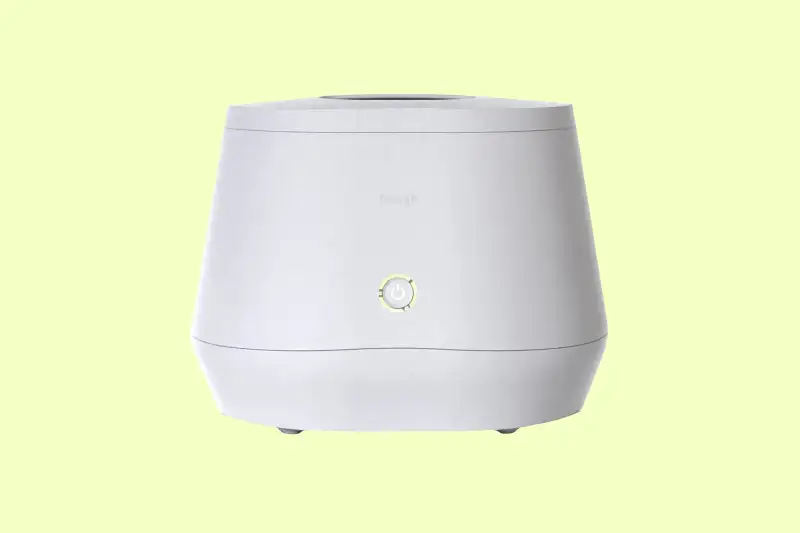 If you're looking for a way to reduce your food waste and make the most of your kitchen scraps, then you've come to the right place. We've found an incredible product for composting, so you can turn your kitchen waste into nutrient-rich soil in no time.
Imagine not having to worry as much about vegetable scraps and other food items going straight into the garbage bin. The Lomi smart kitchen composter eliminates that problem—and you'll be saving time and money, too. This innovative kitchen addition is taking sustainability to the next level with its easy-to-use, single-button system. Let's take a closer look at this fascinating product and discover how you can start composting at home!
A Game Changer for Sustainable Living
Dubbed 'a game changer' by Amazon shoppers, the mini composter is perfect for those who'd like to start composting but are short on time or space.
Read what one buyer says about it in their five-star review:
"This little product is amazing. We've had it for about three months now and this is what is happening: (a) becoming more conscious about what food stuffs we throw away; (b) compost now being made for our garden; (c) keener sense of what we can do in "our little corner of the world" regarding food waste and environmental issues; and (d) SO MUCH LESS TRASH. I couldn't believe it."
The Lomi smart composter by Pela Earth can turn your kitchen waste into compost with the touch of a button. This innovative product is designed to break down food waste quickly and efficiently while reducing your carbon footprint. It's an environmentally friendly purchase that shoppers can feel good about, as it can divert 220 lbs of food waste from landfills. It requires little energy consumption and no methane emissions, making it a truly sustainable purchase. This countertop compost bin makes garbage optional by eliminating waste quickly and quietly while being leak, mess, and odor free.
The LomiPods are the perfect solution for meeting the composter's needs. They're packed with helpful microorganisms that easily transform your food waste into compost that is rich in plant-friendly and soil-enhancing nutrients. This process helps to neutralize any odor associated with your composter and ensures that you'll never have to worry about any bad smells emanating from your kitchen.
This system is incredibly simple to use, as all you need to do is press a single button, and the Lomi composter does all the hard work for you. Each LomiPod pack comes with enough filters for up to 45 cycles which will effectively reduce your weekly rubbish by a whopping 80%. This smart composting duo from Pela Earth is incredibly easy to use, environmentally friendly, and a great way to reduce waste in your home.